(Last Updated On: August 24, 2022)
You can offer your patrons the choice of paying what they would like to or can afford now. You can sell tickets at the PWYC level both in house in Wintix and online in Webtix.
First, you must set up PWYC in the Initialization settings.
Click here to see how it works for your online customers using Webtix.
In Wintix, go to Edit a show and click on the Run of show button.
Add a price or click the Details ellipsis button to bring up the price category window.
Choose the Pay what you can price radio button.
You can set the minimum PWYC price here by inputting it into the Price field.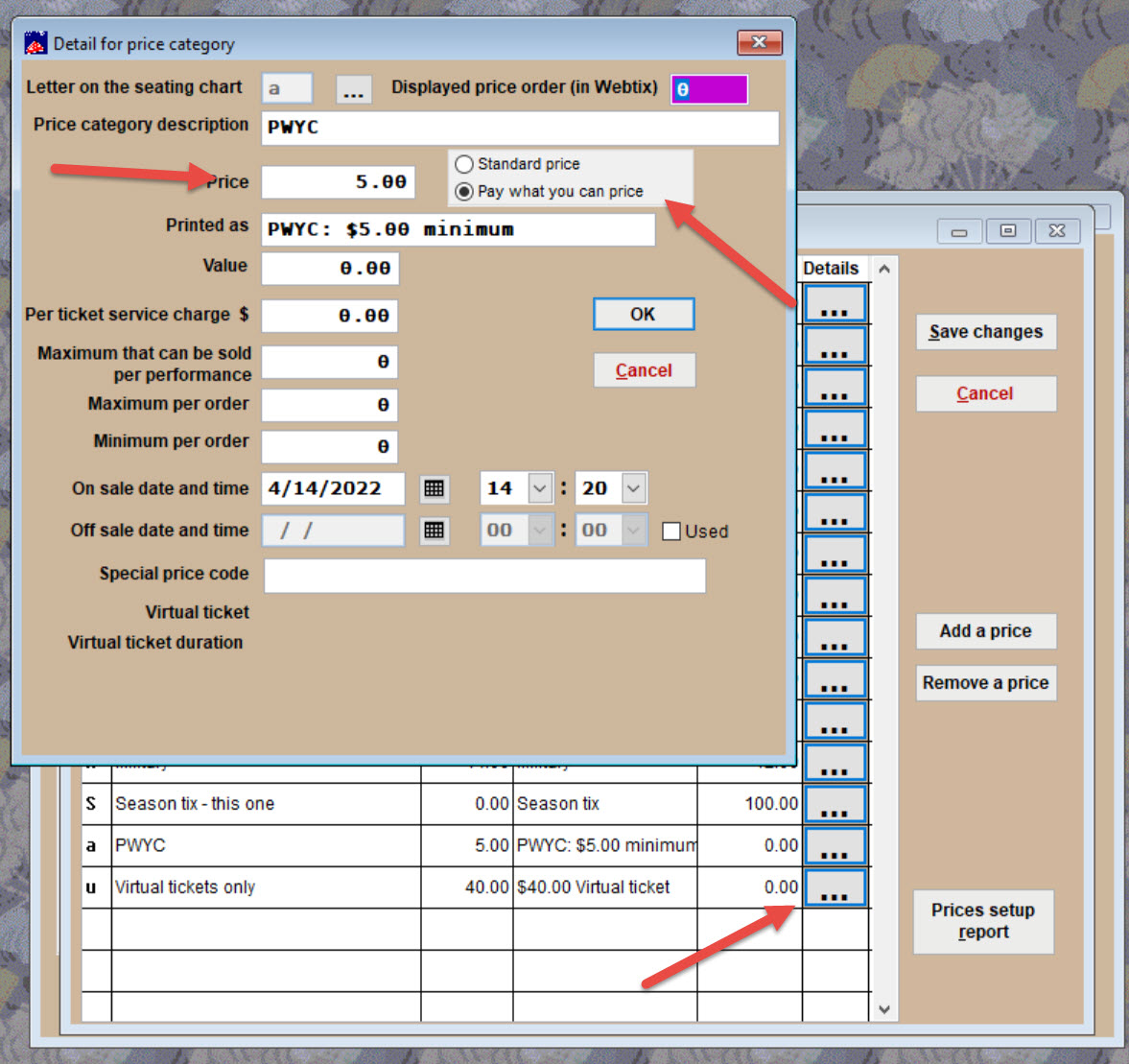 Here are instructions to sell PWYC in Wintix.
For general admission:
When choosing a GA ticket in a Regular sale, select the number of tickets.
Enter the price per ticket in the Price category.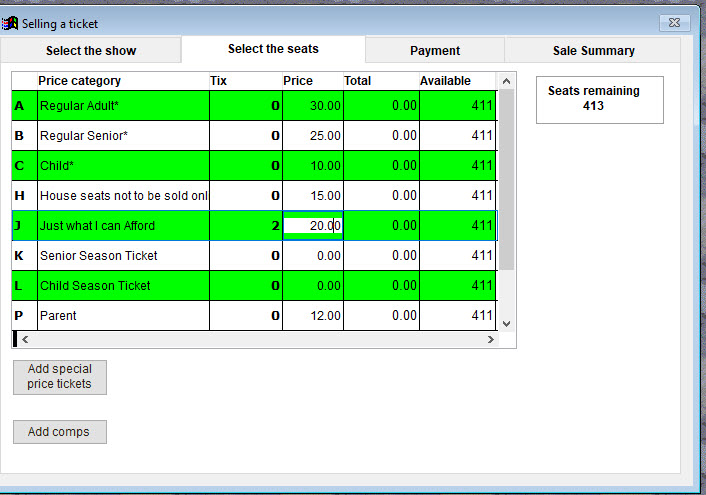 When you go to the Payment tab, the PWYC price will appear.
Finish the sale as usual.
For reserved seats:
Enter the price code for PWYC on the seating chart (in this case it's "J").
A pop up window appears and you enter the price.
Each additional PWYC seat you choose will be assigned that price, as well.
If additional PWYC seats are to be purchased at a different price, you can adjust that on the payment tab.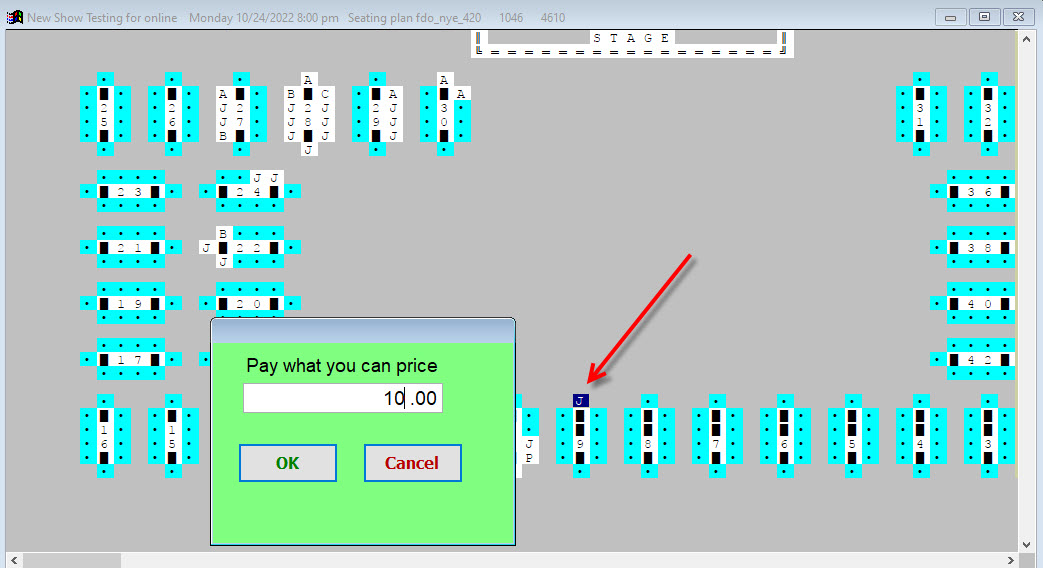 The Payment tab will display the PWYC prices.
Finish the sale as usual.