To find a customer already in Wintix, go to Mailing list | Customer lookup. It opens the Searching the customer table window.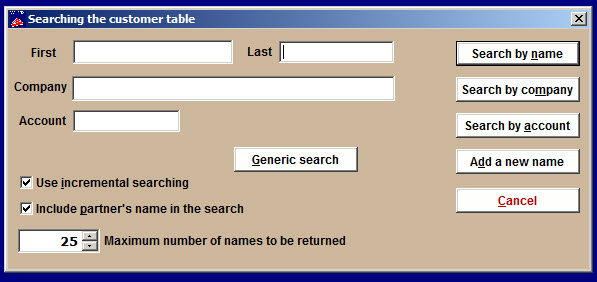 If you have Use incremental searching checked, whatever field you are in will self-populate as you type in letters. Otherwise, you can enter text into any field and click the appropriate button to find the record.
NOTE: If you search for a name that you know is there, but Wintix tells you it is not found (like in the screen shot below), it is most likely that your internet connection is not consistent.