Assigning event types to shows is a handy tool you can use to create targeted lists for marketing and keep track of what types of events are most popular.
Go to File | Event types to add or delete event types.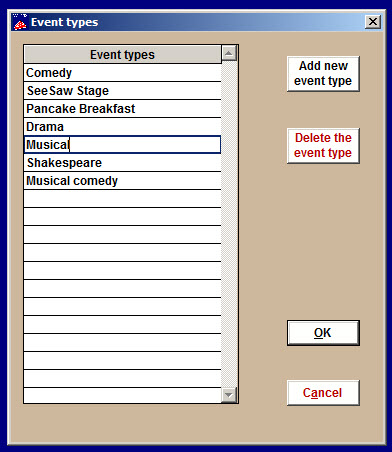 Once you have done that, click on Show | Edit a show.
Choose the show and assign the correct event type for the specific show.  See screen shot below: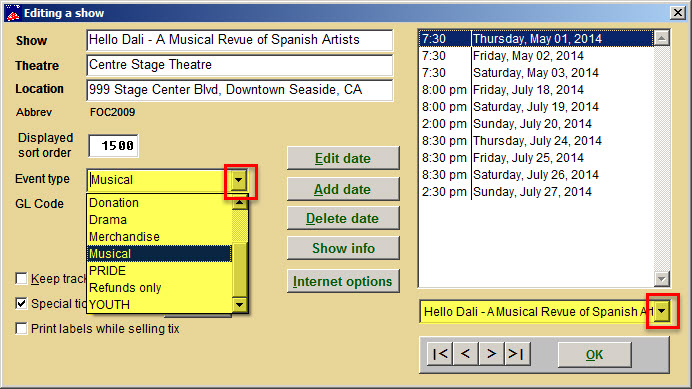 Once you have assigned the correct event type, you can click on the down arrow that you see on the lower right hand side of the Editing a show window. When you click on the down arrow you will see a list of shows. Choose the next show you would like to assign an event code and repeat the procedure as described above.