(Last Updated On: June 7, 2021)
Before you can use Pay What You Can (PWYC), you MUST choose that option in the initialization settings.
Go to File | Initialization | Sale settings tab.
Check the Allow pay-what-you-can prices box.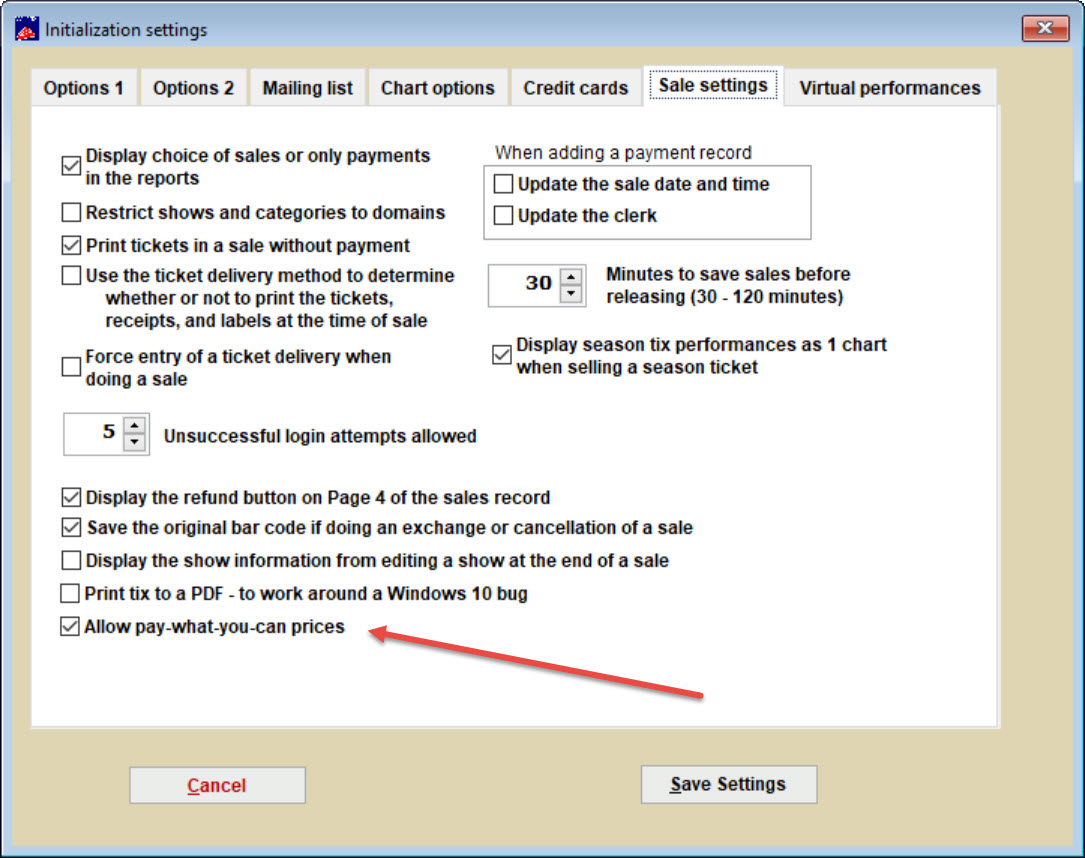 If that box is checked, you will see the option to include PWYC when setting up event prices.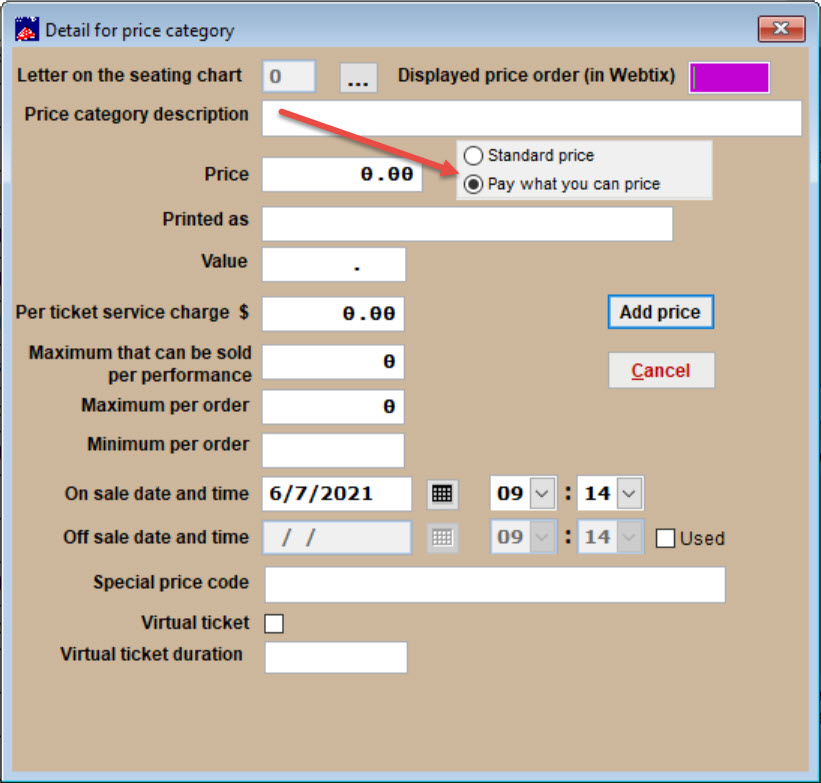 If the box is NOT checked, the Pay what you can price radio button will not appear.