(Last Updated On: October 20, 2017)
Sometimes time is short and lines are long. The best way to complete a transaction really quickly is to use the Quick Sale feature. This module is specifically used for POS at the time of the performance when you have long lines.
NOTE: We highly recommend you do regular sales under any other circumstance. A Quick Sale will not record any customer data.
Go to Sales | Quick sale.
Choose your show and performance.
The screen shot below is how the window looks in Wintix 5.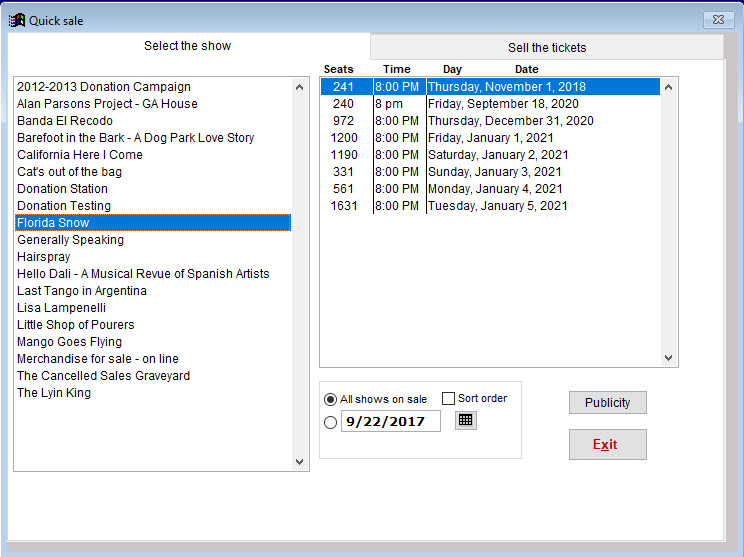 The screen shot below is how the window looks in Wintix 6. (You have the option to view the shows in alphabetical or chronological order.)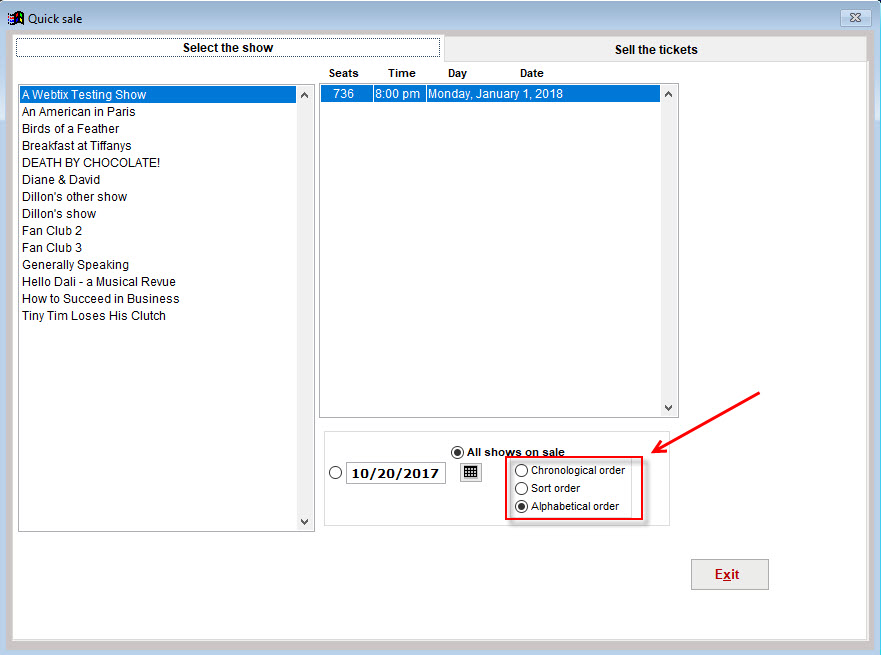 Click the Sell the tickets tab.
Choose the number and types of tickets.
Click the Select the seats button.
The screen shot below is from Wintix 5. Wintix 6 will also show you how many seats are remaining if you have set that option in your show settings.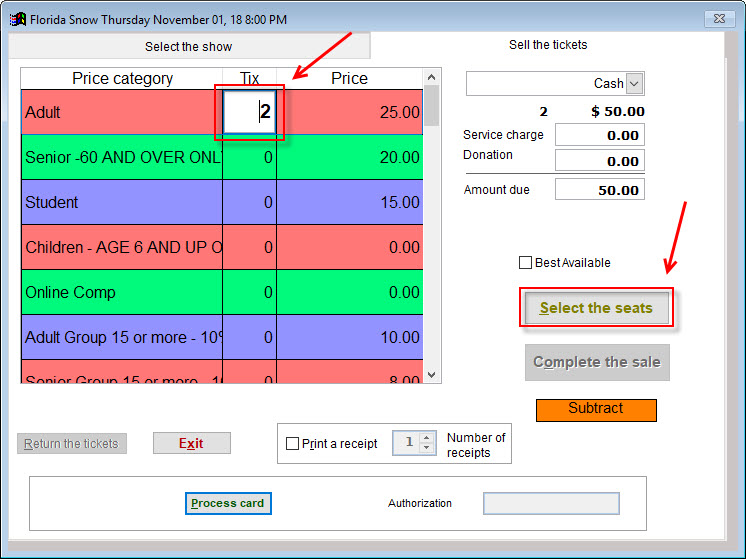 If there is a seating plan, you will choose your seats from the chart that appears.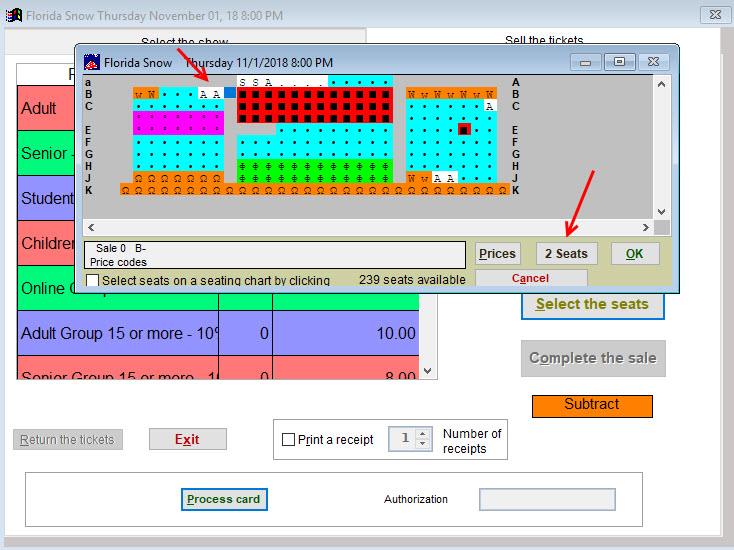 A window will appear and ask if your want the tickets you selected.
Click Yes.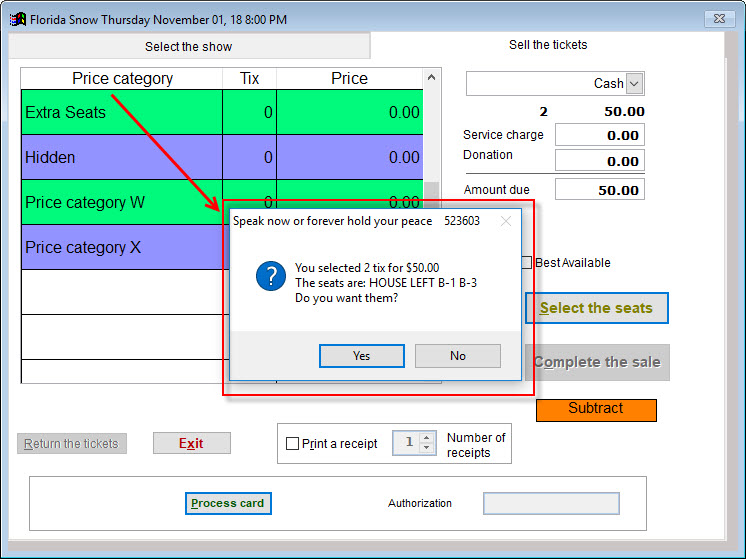 From the Payment type dropdown menu will appear, choose the payment method.  (If it is credit card, click the Process card button at the bottom of the window.)
Once the transaction is complete, click the Complete the sale button.