(Last Updated On: December 13, 2019)
Go to Reports | By show | Single performance
Choose your show in the left column.
Choose the performance date in the right column.
Choose your output preference from the drop down on the bottom left.
Click the Seating chart button.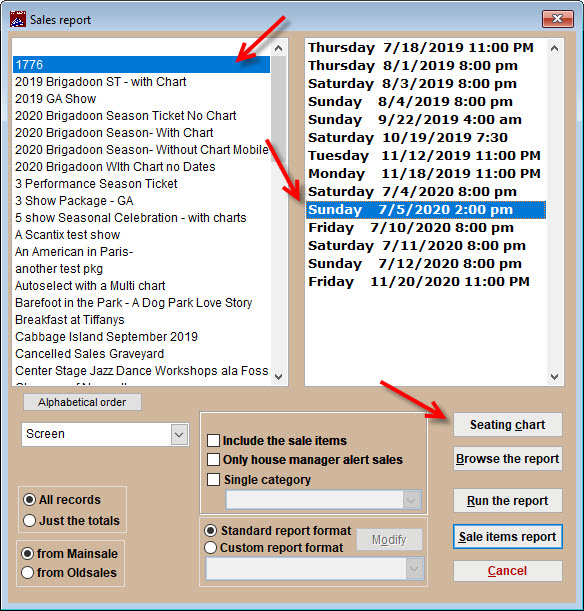 When the Select the section window appears, select the Sold seats radio button.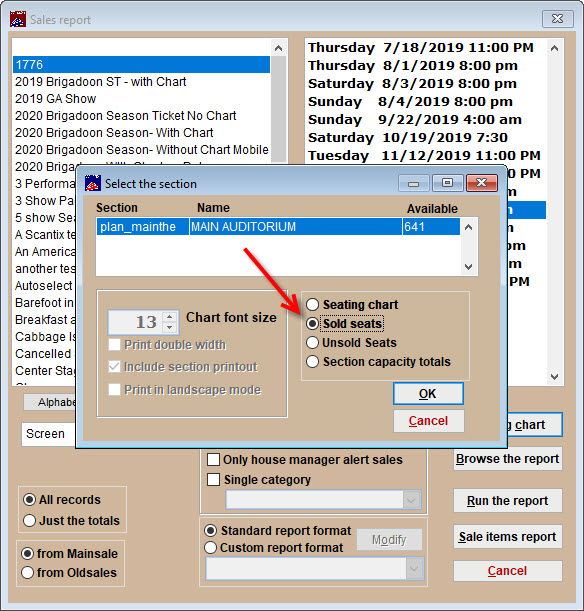 Another window appears. You can choose to have a list of sold seats listed individually or grouped by section.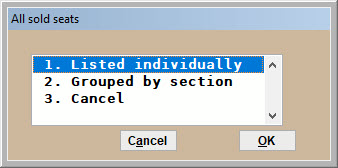 This is what it looks like listed individually.