(Last Updated On: June 12, 2023)
In Wintix, go to Mailing list | Generate  mailing list | Create a new list.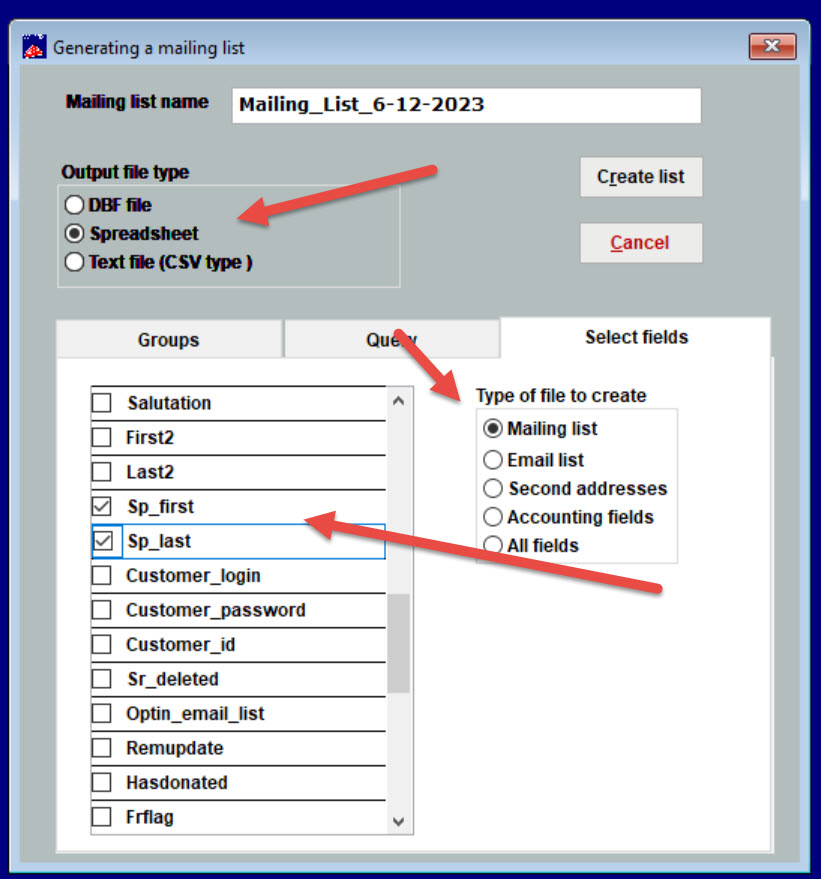 Give the mailing list a name.
Choose your output type (in this case we want a spreadsheet to create a mailing list to subscribers.
Click on the Select fields tab.
Scroll down and check the Sp_first and Sp_last boxes.
The partner's first and last name will be on the mailing list spreadsheet.