(Last Updated On: July 7, 2021)
Do you have a recurring GA event and want to sell tickets to it online?
One of our clients has a regular show at an ice cream parlor. It happens daily and there are several shows each day. They have set each performance up as one date, even though there are multiple performances. The system they developed works quite well for this type of thing.
People first see that the time range is, for example, 6-9 pm.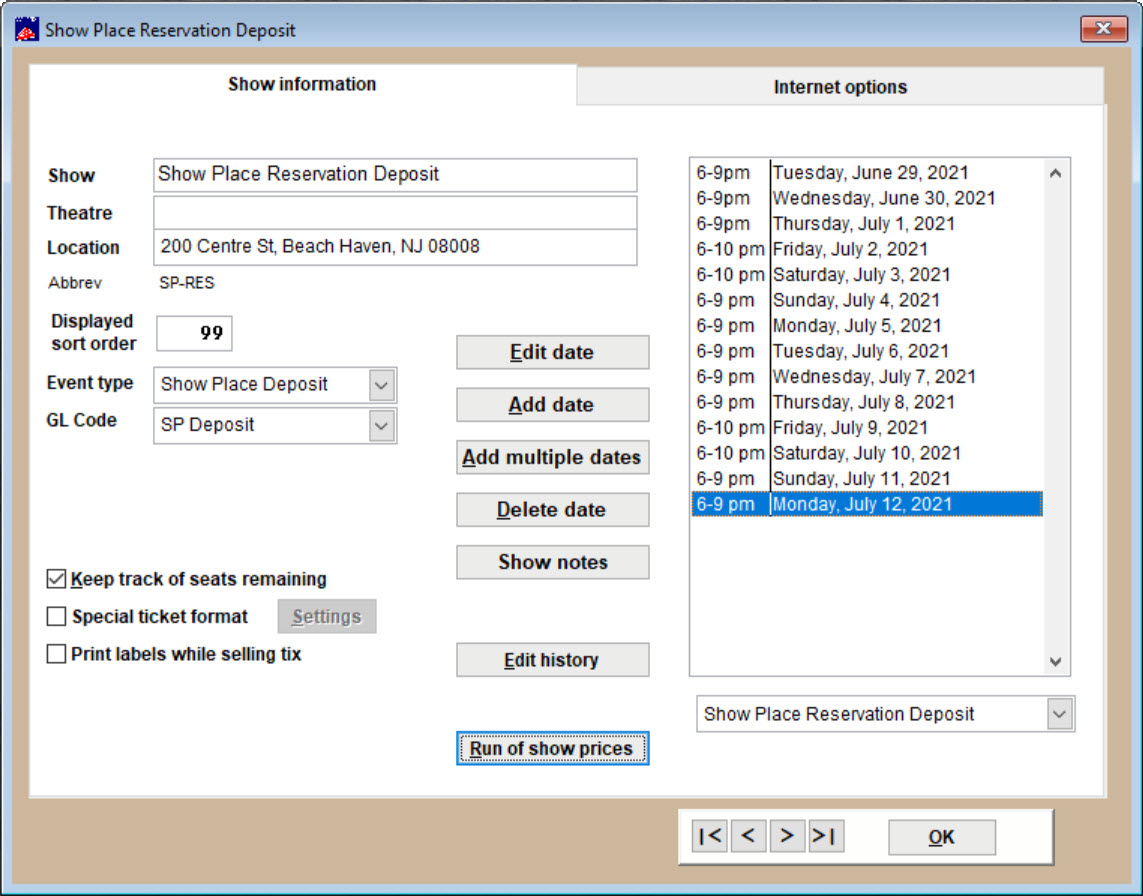 If you click the run of show prices, you can see they used price categories for each time of the performance.
By using run of show, this will carry into each performance date they add.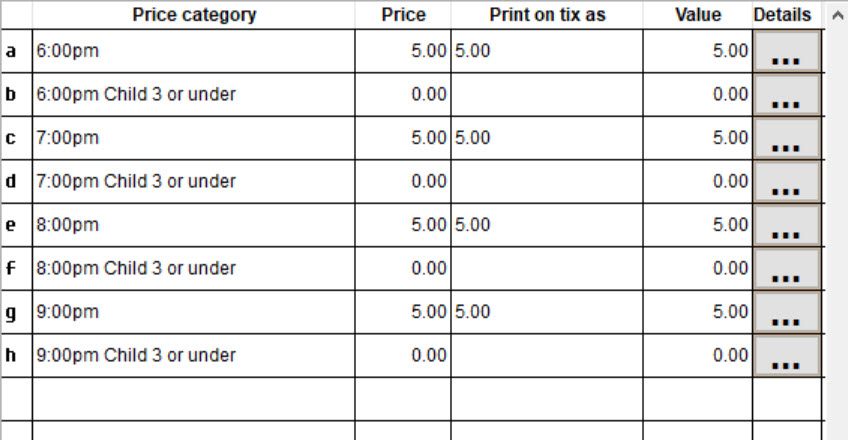 Online in Webtix, this is how it displays. First, the list of dates…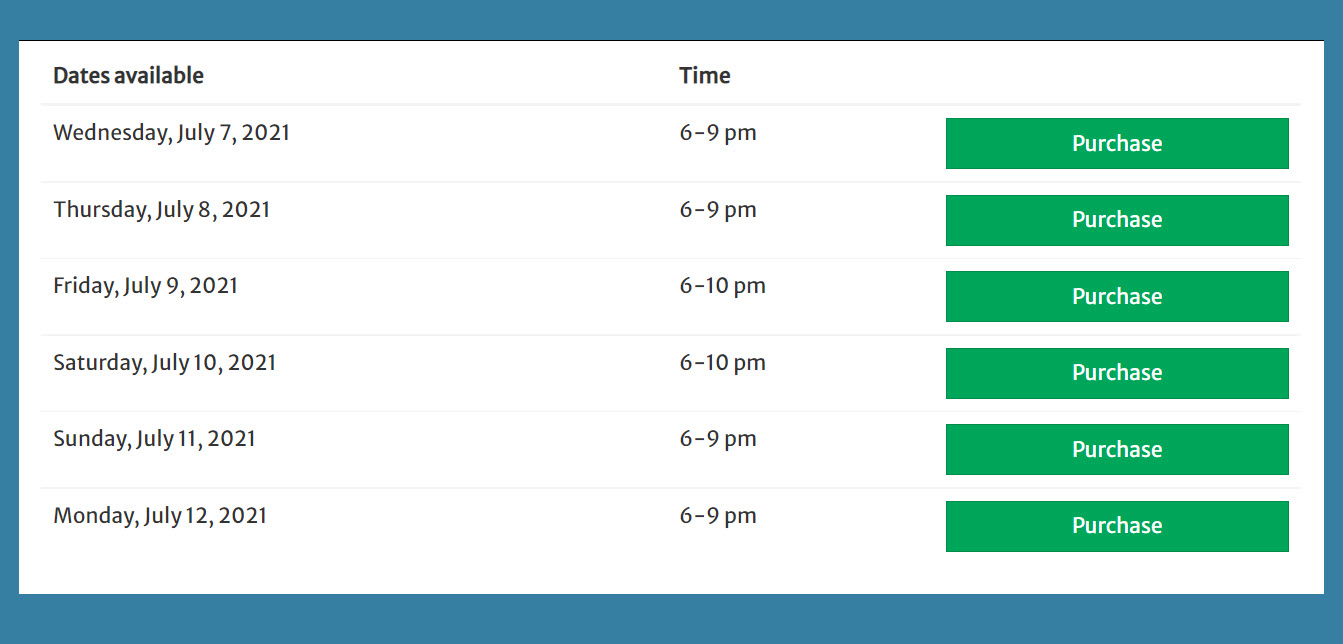 Then the times and price categories to choose from.