(Last Updated On: April 14, 2021)
Sometimes, you have a situation where, for example, there are four seats at a table or six in a socially distanced group, and if someone buys ONE ticket in that group, they are required to buy ALL tickets in that group.
First, you will need a seating plan that has table or group seating (cabaret seating). Here is an example of what it looks like.  (In this case, it's tables.)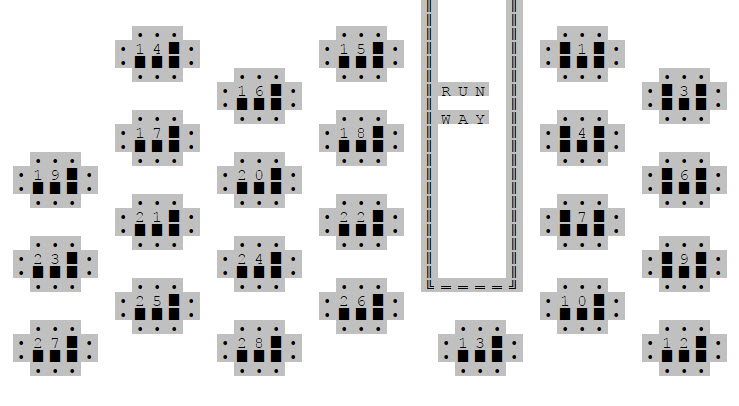 We call this feature anti-social or antisocial seating.
NOTE: This operation works in Webtix. Since personnel sell tickets in-house with Wintix, they will manually select each seat or do a group select by doing a right click on the mouse to select a group of seats.
To set up your performance for anti-social seating, go to Show | Edit a show.
Click the Edit chart button on the Options tab.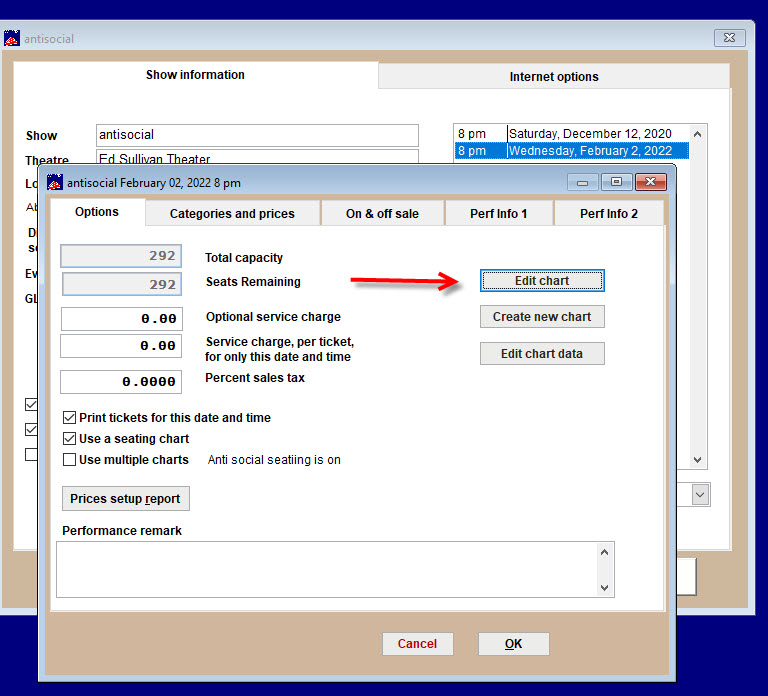 Click on the Data button.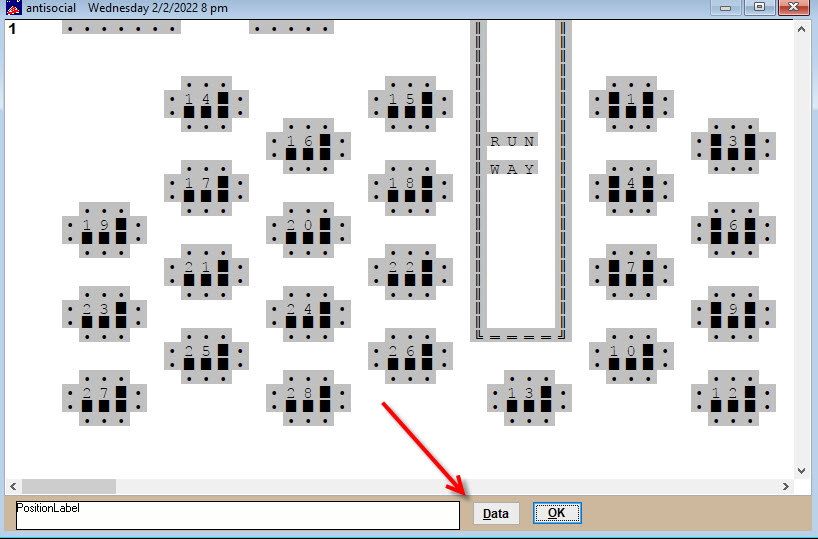 Check the Use antisocial seating button.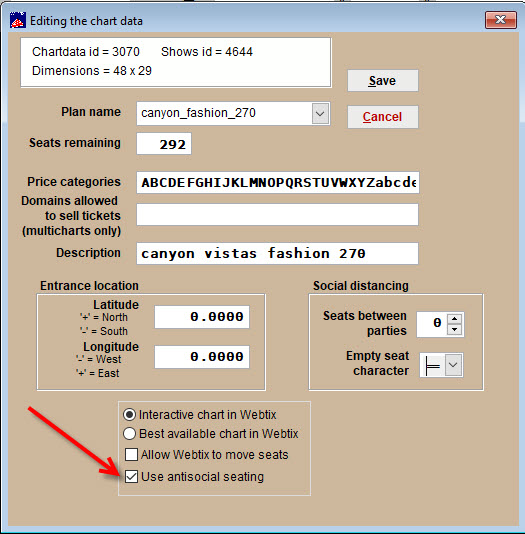 When someone clicks on one seat in Webtix, Webtix autoselects all the seats at that table or in that group.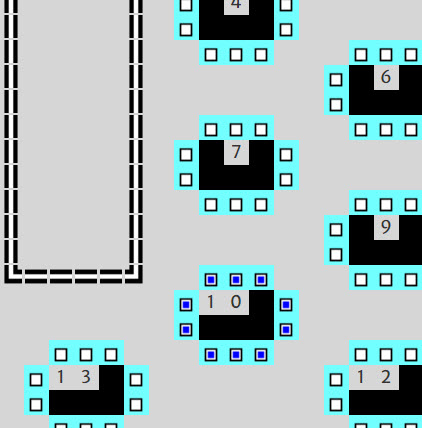 When the patron goes to the ticket selection tab, they will have the opportunity to select different price levels if they are available.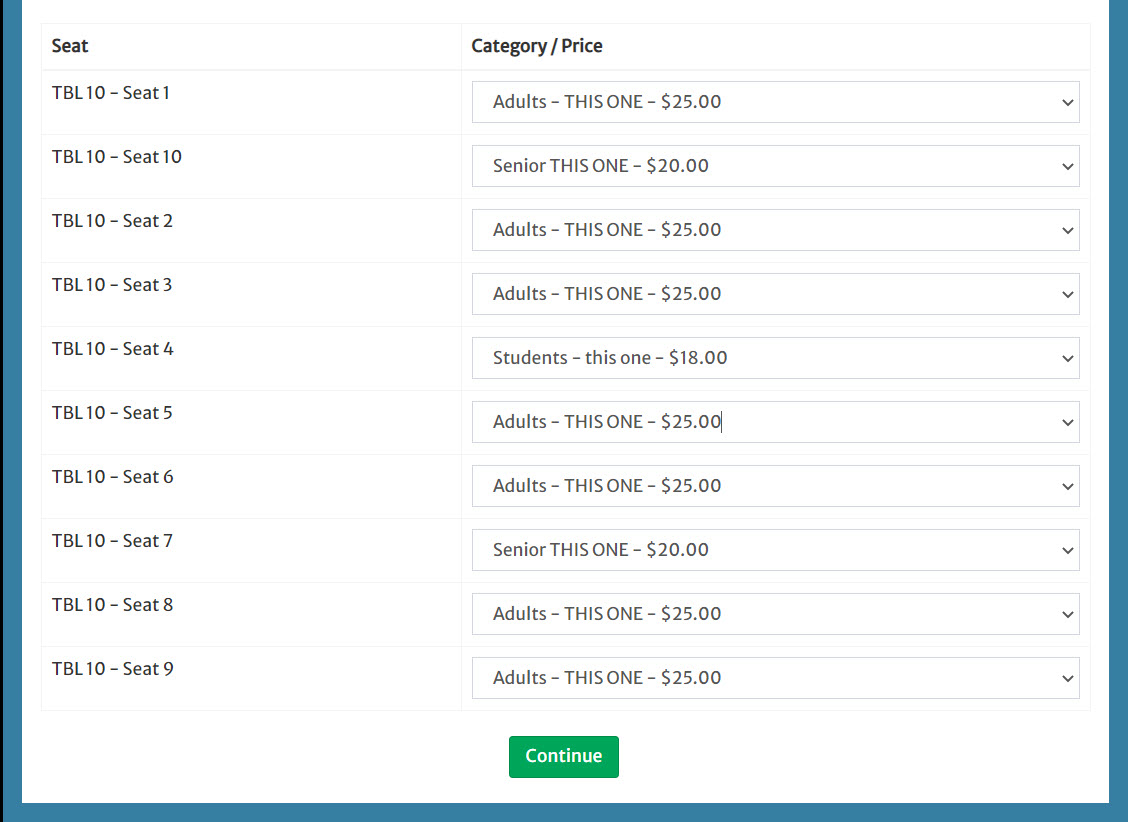 Here is an example of what the shopping cart would look like.