(Last Updated On: April 20, 2021)
If you use form choices, Wintix will automatically display Form Choice Options in the Sales record remarks field.
Since Wintix displays the actual information selected with the form choices, you may not want it to also have the words Form Choice Options.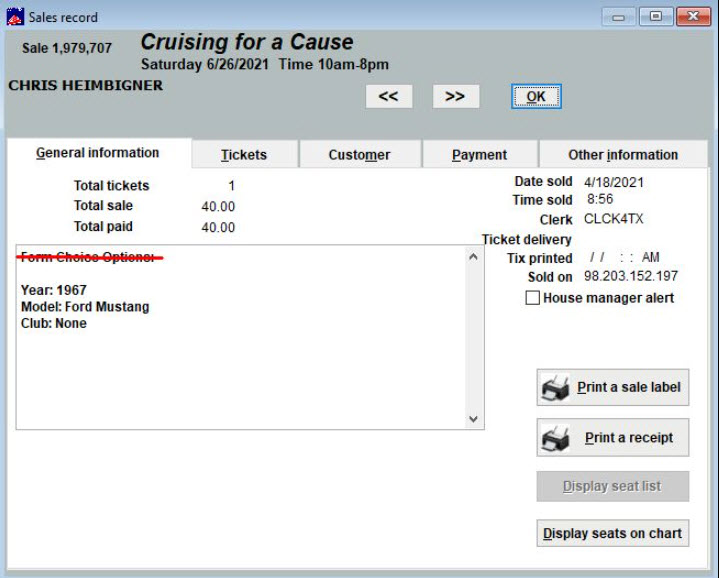 PLEASE NOTE: Please contact Center Stage Software to configure this for you. There is a config option to enable/disable the form choices being added to the remarks field, as well as the header Form Choice Options.