(Last Updated On: May 18, 2020)
These instructions are in reference to creating social distance seating. In this scenario, we have sold tickets as GA (general admission) so that we may exchange the GA tickets for reserved seat tickets that will achieve social distancing and seating of the venue's choice. How you set up your social distance seating is at your discretion in compliance with your government regulations. 
To exchange the seats from GA to reserved:
As you can see below, since the tickets are GA, the General information tab only has the number of tickets and the Remarks field (where seat numbers would appear) is blank.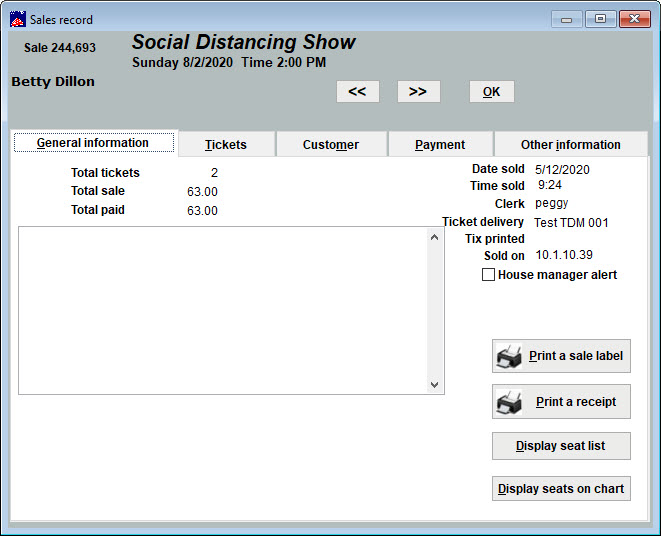 Click Change performance button.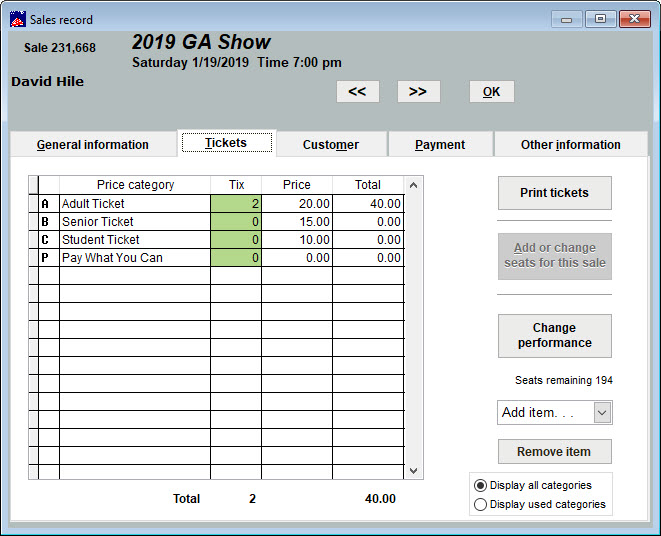 The Select the new performance window appears.
Select the desired performance.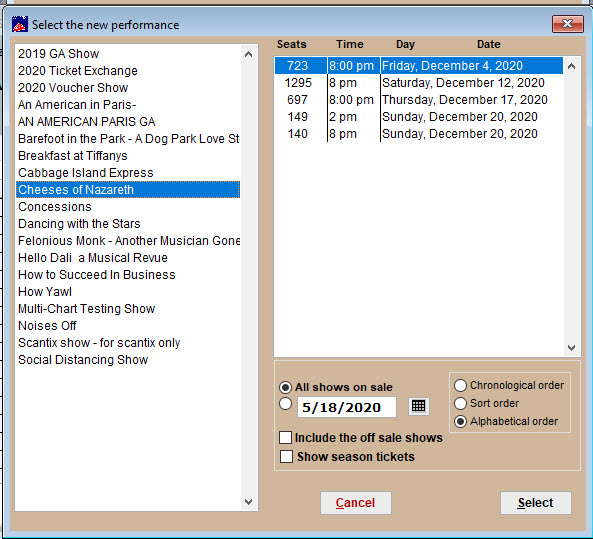 The seating chart will appear.
Choose which seats you will assign and choose the correct price categories.
Click OK.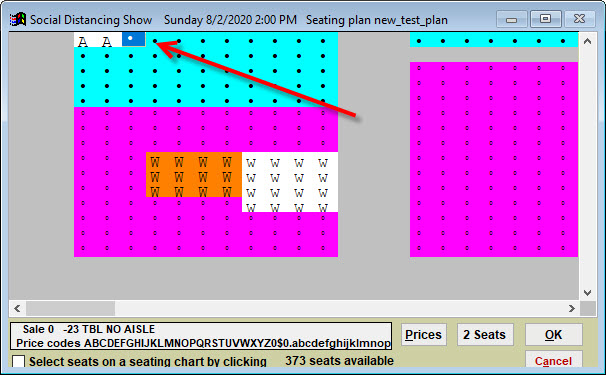 You return to the sales record.
Go back to the General information tab and you will see the tickets are now assigned to the chosen seats.