(Last Updated On: January 16, 2023)
Sometimes a patron won't be able to use their tickets or season passes and will want the money they have paid to be a donation, instead. Here is how to do that.
Go to  Sales | Sales Records | Search by: (you can search by sale number, customer name, etc.).
When you find the sale record and open it, go to the Tickets tab and make a note of the price category at which the tickets were originally sold.
Click Add or change seats for this sale.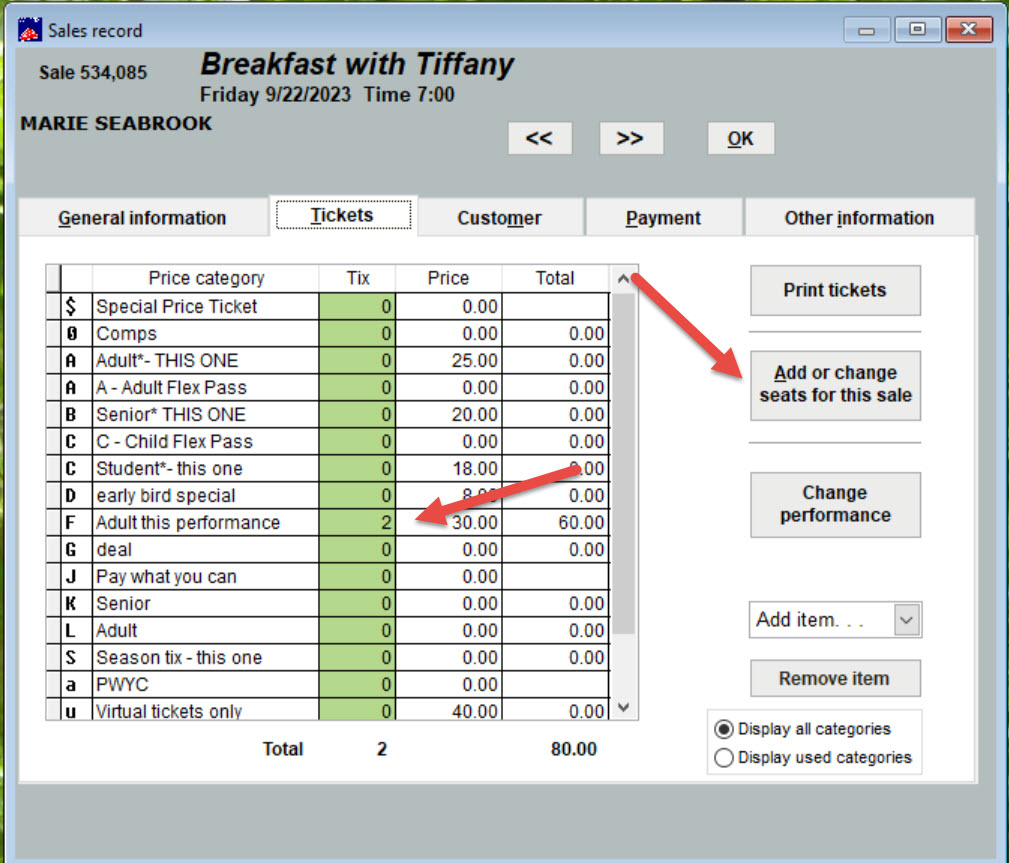 Choose Return seats and click OK.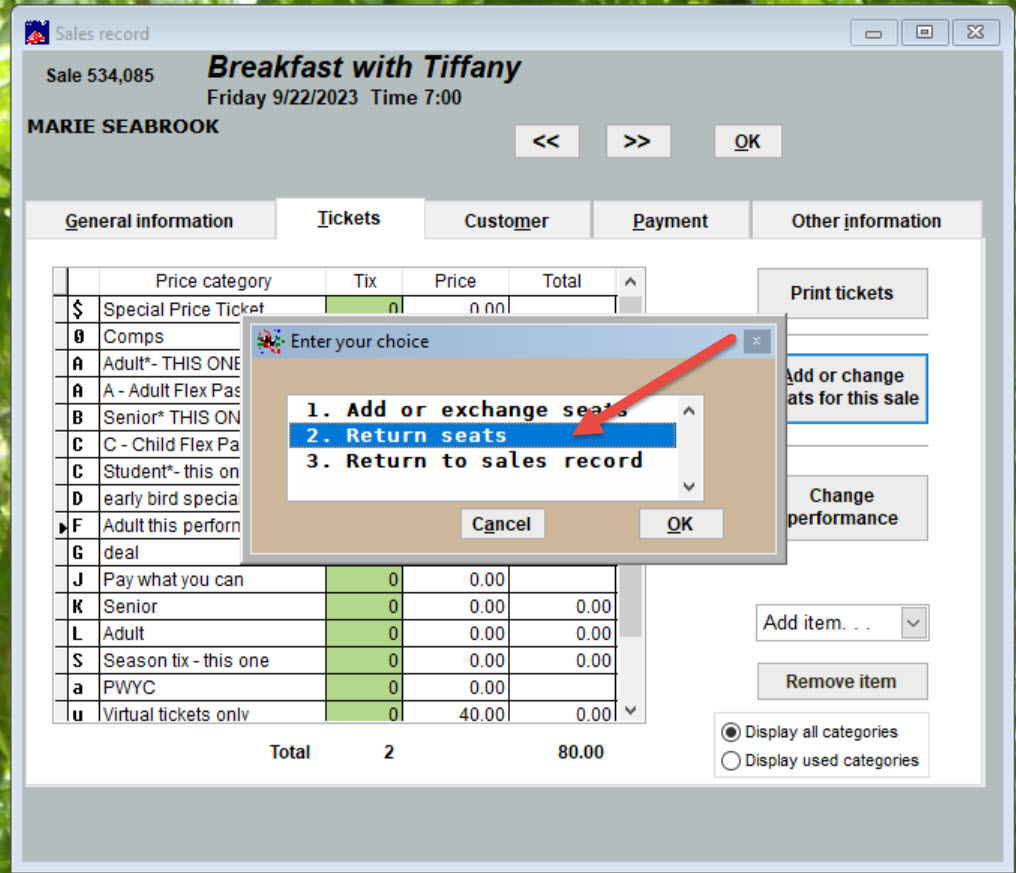 The Payment record window will appear.
Change the Payment type to Donation (Donation MUST be set up as a payment type in File | Payment types first.
Click Add payment record.
The Sales record has now returned the original payment and added it as a donation instead.