(Last Updated On: May 19, 2023)
NOTE: Learn how to add items for sale here.
Do you want to sell merchandise associated with only one show – like tee shirts or coffee mugs with the show's name and logo?
Do you want to sell non-ticketed or concession items (for example, a red rose or a box of candy during Valentine's Day, or a t-shirt, etc.) in Wintix while you're selling tickets to a performance?
Here's how:
First add the item(s) to the show. Go to Show | Edit a show and choose the show to which you would like to connect the item.
Once you are in the Edit a show window, click the Internet options tab.
Click the Sale items button. This takes you to the window below.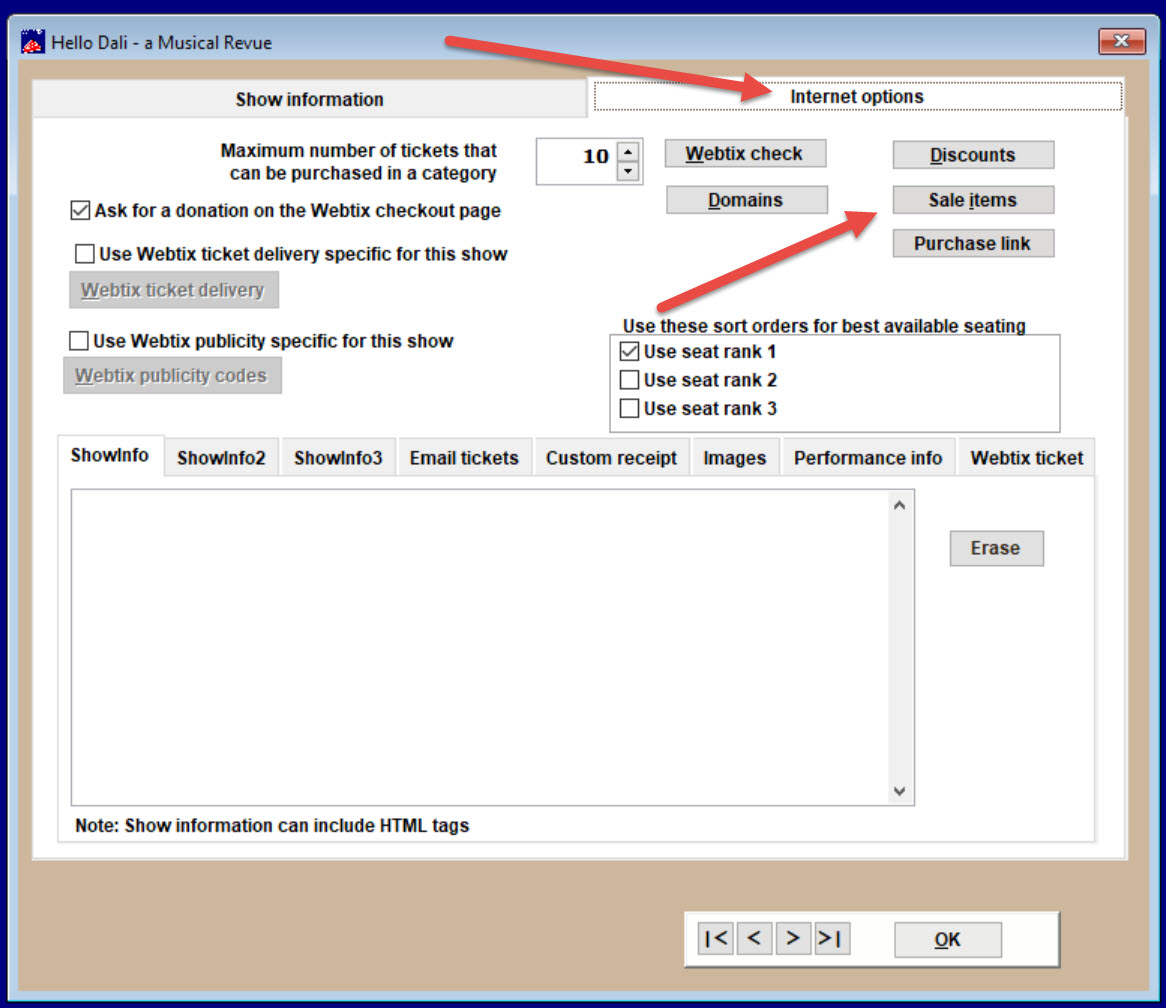 Click Add a new sales item from the list for this show.
Select the item from the pop up menu.
Click the Save changes button.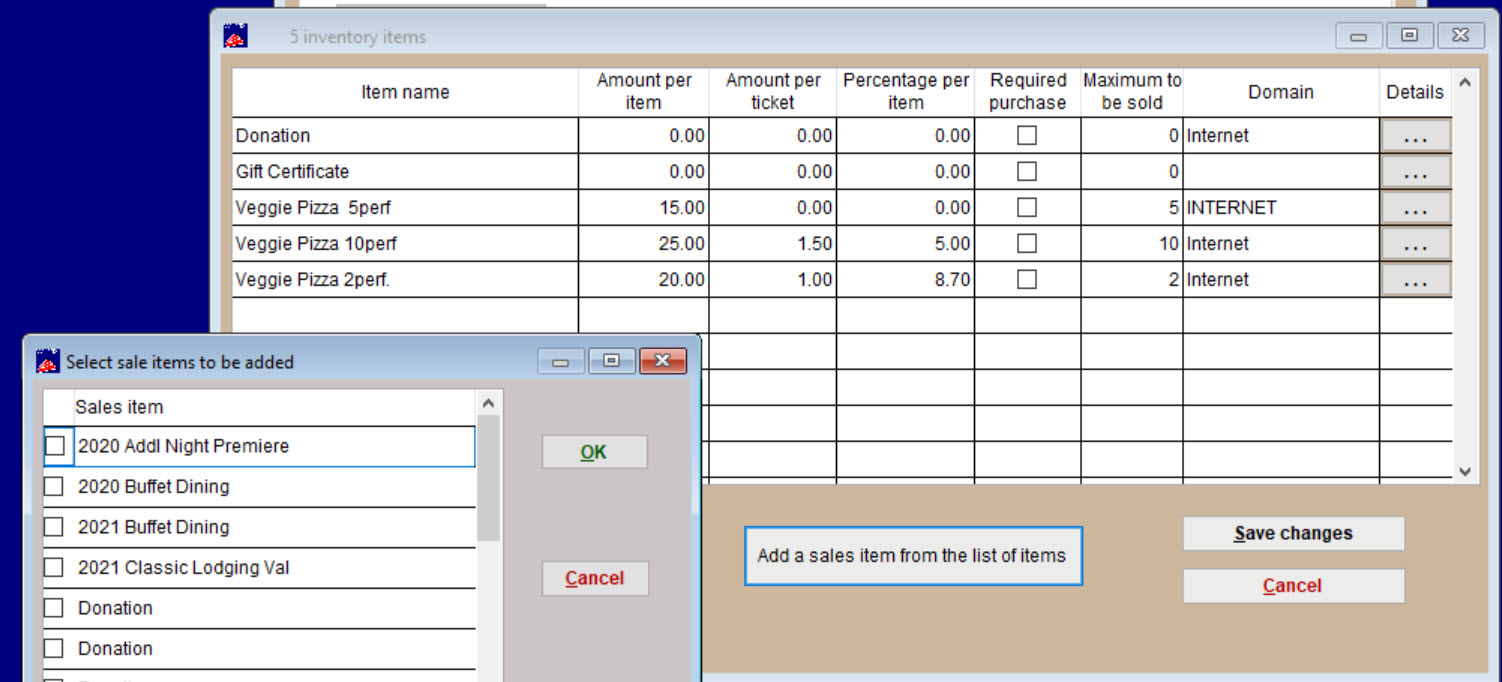 Sell a ticket to the show.
If the item has been set up as a suggested or required purchase, the item will appear in the left column.
If it is required, you will not be able to remove it.
If it is suggested and you wish to remove it, you can highlight it and click the Delete item button.
If there is an item that isn't listed and you wish to add it, click on the Add item drop down list and choose the item.
Complete the sale as usual.