(Last Updated On: July 13, 2021)
Go to File | Sales items.
Click the Add a sales item button.
The Inventory items window gives you a lot of options for how you want to add and sell your items.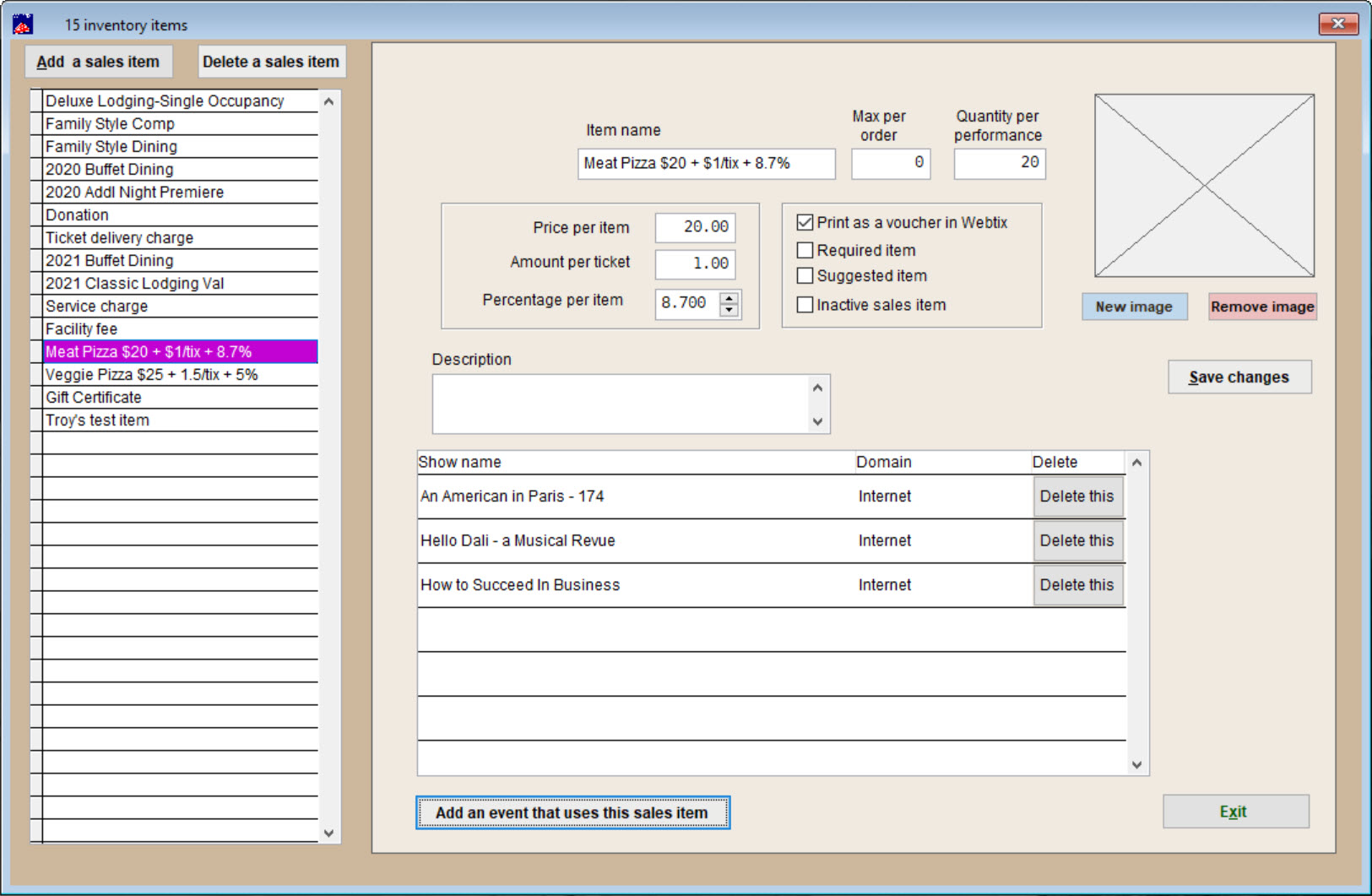 Add a sales item or Delete a sales item.
Click the buttons to the top left.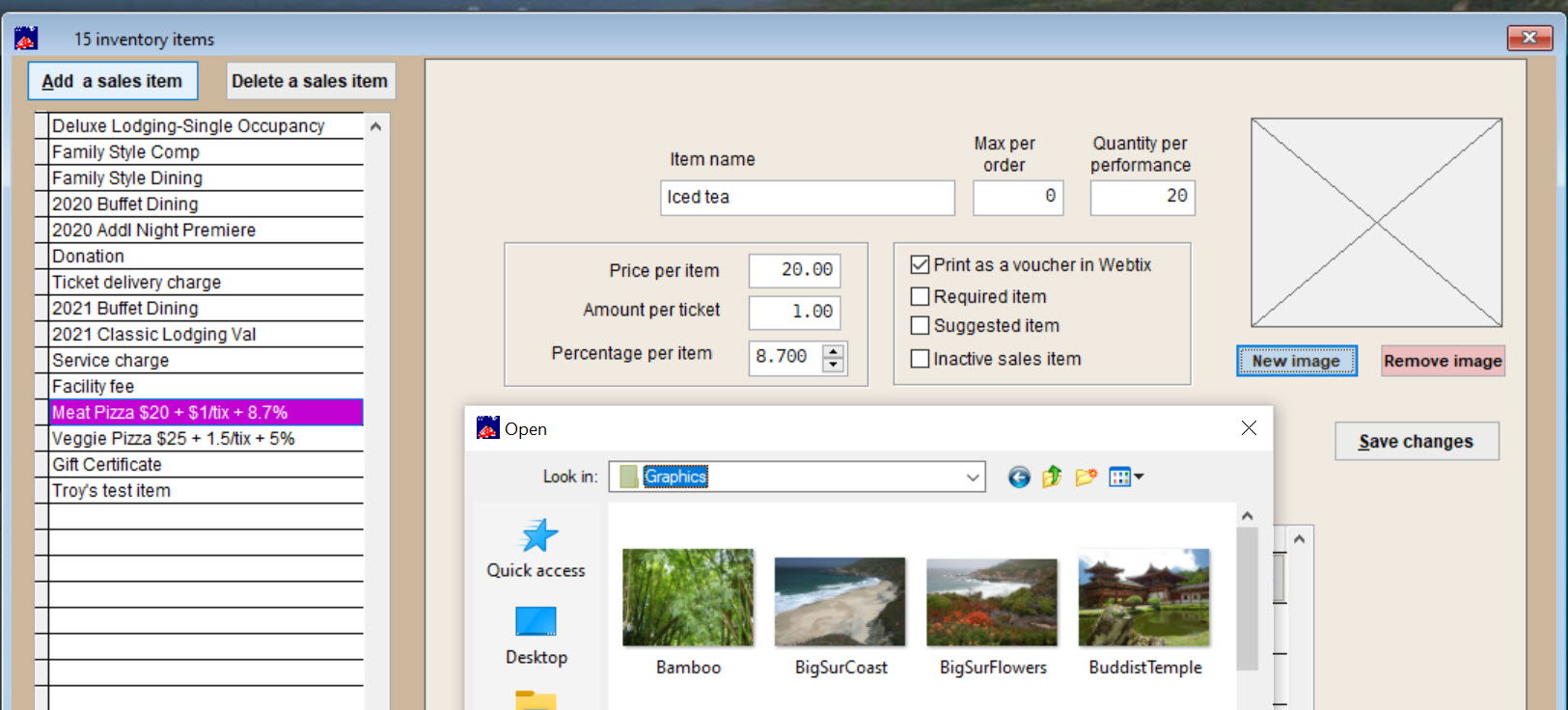 Add the item name.
Maximum per order.
Quantity that can be ordered per performance.
You can add prices and also select from a number of check boxes for how the item should be sold (voucher, required, suggested and inactive).
You can also add or remove an image of item.
When you click New image, navigate to your Wintix6 | Graphics folder to select the image (images put into Wintix should always be stored in this folder).
Add items to be sold at specific shows or events.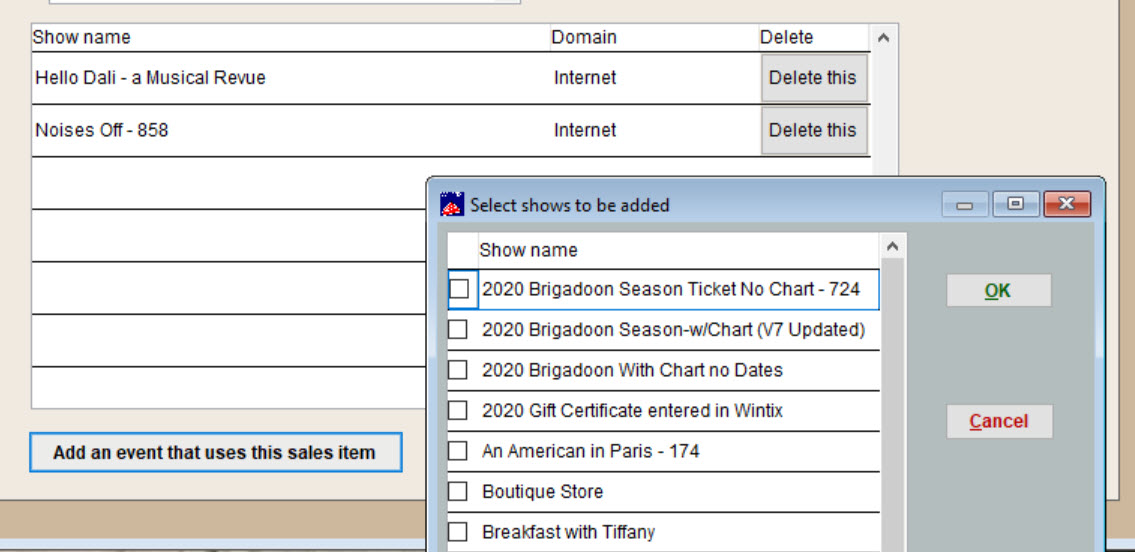 Click Add an event that uses this sales item.
Check the name of the show and click OK.
To add shipping costs, use the Ticket Delivery Method function.