(Last Updated On: June 16, 2020)
Go to File | Sales items.
Click the Add a sales item button.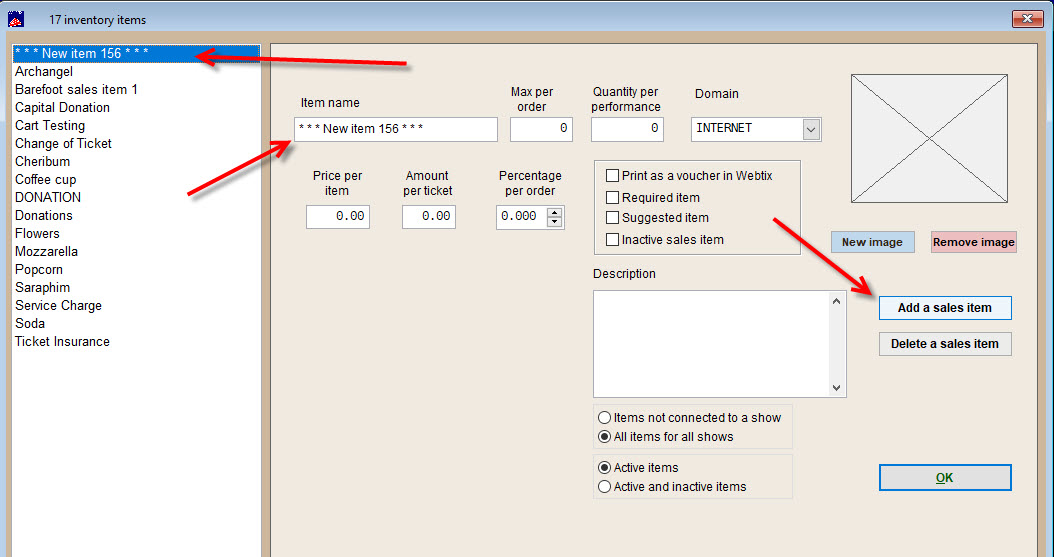 Notice that a new item is added to the top left column of inventory items and in the Item name field.
Click your cursor in that field to change the name.
Fill out each field as required.
To add shipping costs, use the Ticket Delivery Method function.