(Last Updated On: January 21, 2020)
You may want to set up a minimum number of tickets that must be purchased to receive a special price. This could be for group sales or for a promotion of some sort.
Decide which price category you want to use for the minimum number of tickets sold.
Go to Show | Edit a Show. Click on the Run of show prices button.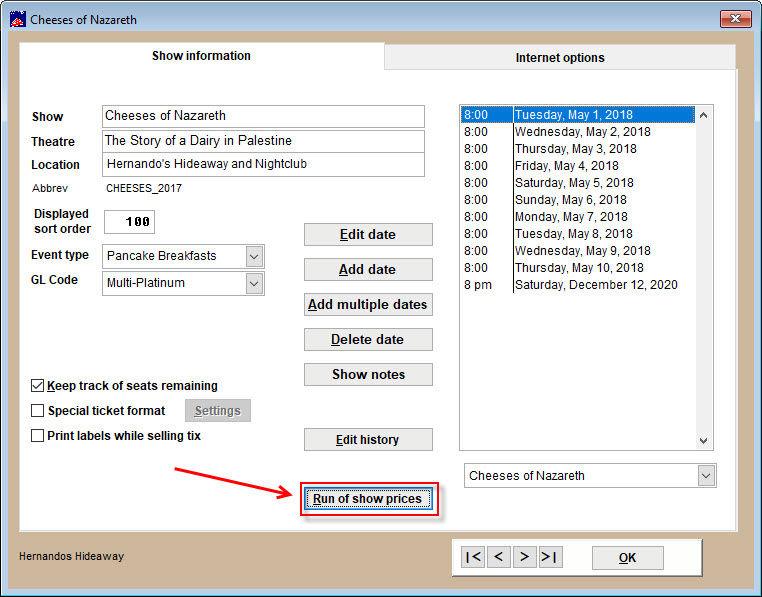 (This window looks a little different from what you may be used to if you have been using Wintix 5. The way price categories display in Wintix 6 is to accommodate more information in each price category.)
This is the Run of show prices window. To add a price code, click on the Add a price button.
NOTE: Whatever is input into Print on tix as column will carry over to the Printed as field when you click on the ellipsis in the Details column.
If the price category is already there, click on the ellipsis button in the Details column.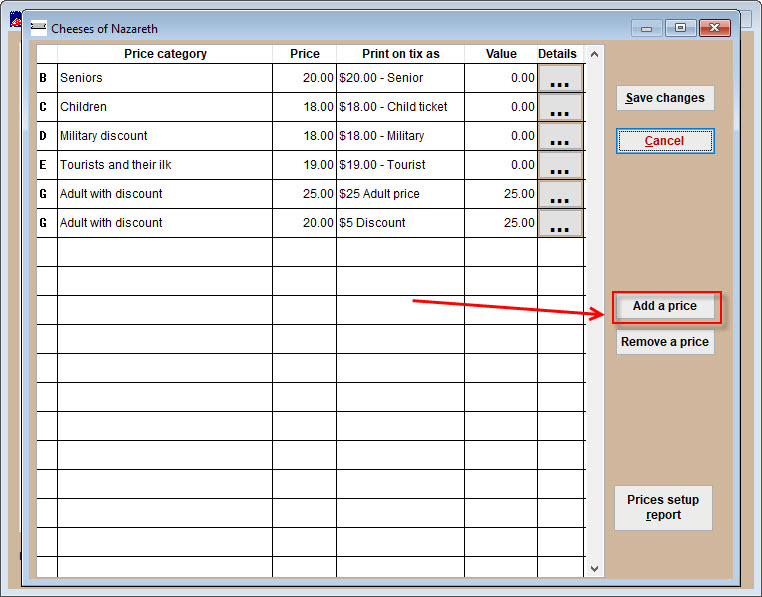 The Detail for price category window displays. This is where you will enter the specifications for the price category.
When selling tickets, if there are less than the minimum number selected, you will get a window similar to this: