(Last Updated On: July 26, 2019)
Like a hidden pearl inside an oyster, Webtix has an admin site you can access and use anytime – even when you are away from the box office and your desktop computer.
You can add or edit or get a schedule of shows – with price codes!
You can run important reports like sales for a single performance or run of show or even will call reports.
Explore it for yourself.
Go to the Center Stage Software Webtix demo page.
Click the Webtix Demo button.

Login: george
Password: spelvin

Select the Webtix reporting or Webtix promoter sections and see what you can do.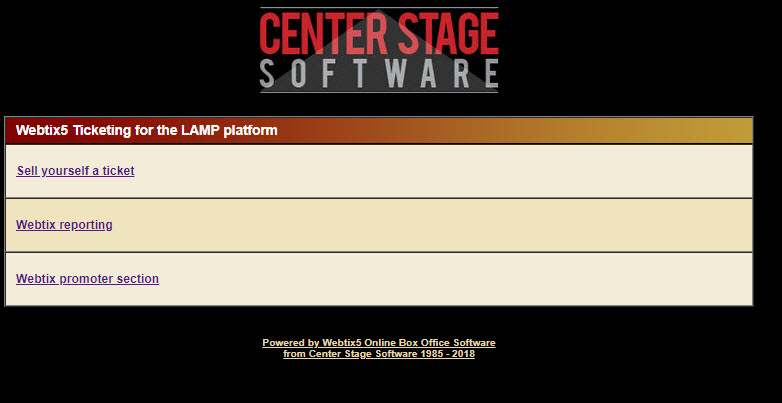 Here are just a few more of the things you can do.