(Last Updated On: October 18, 2019)
When designing your organization's website, have you wanted to post your events using a poster or photo like the one below? It's really easy to link your website's show banners to specific show dates and times in Webtix.
NOTE: For Wintix 6 links, click here.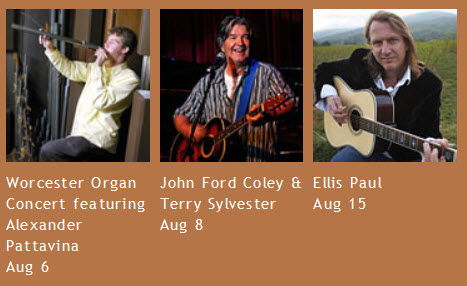 There are a couple of ways to do this.
1. If you just need a hyperlink:
Go to your Webtix page. It will look something like https://tixX.centerstageticketing.com/sites/<YOURWEBTIXPAGENAME>.
You will see your list of events/shows.
Click the Purchase button for the show you wish to link to your graphic.

When you land on the page with the performance dates, highlight the URL in the address bar of your web browser.

Right click on the address bar and you will see a menu appear.
Click Copy.
That is your link to your show that you would insert into your web site.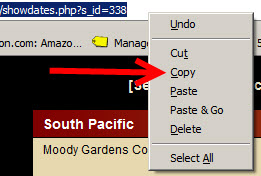 2. You can get a quick link or button code from Center Stage Software. Your patrons can click on the photo and go directly to the Webtix online ticketing shopping cart and choose from a list of performances.
Here is how you do it . . .
Go to your Webtix admin login page:
https://tixX.centerstageticketing.com/sites/<YOURWEBTIXPAGENAME>/admin.php
Please note: Center Stage Software uses several servers and the "X" is the number (either 4 or 5) of your particular server.
Log into your Webtix admin.php page by using your clerk name and password from Wintix.
NOTE: Here is information on adding Webtix permissions for any clerk. This link refers to promoters, but it is the same for your in-house clerks:
https://help.centerstage.com/2011/06/adding-a-new-user-to-webtix-with-wintix/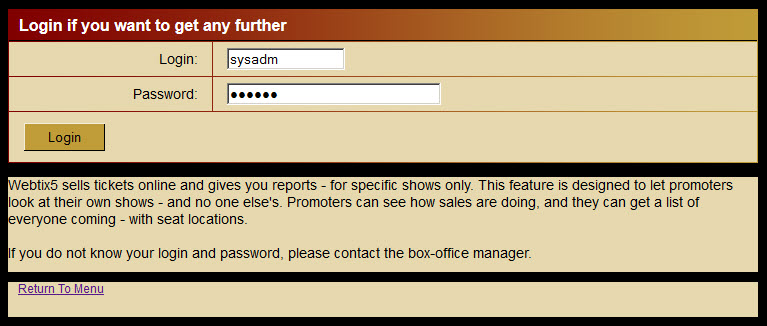 Once you've logged in to your admin page in Webtix, click on Show information and quick-links for domain.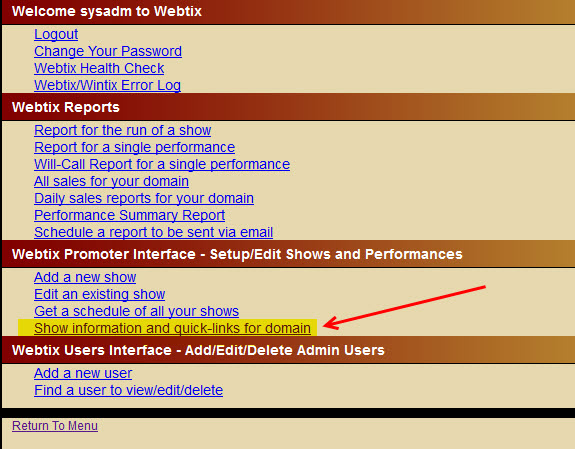 You'll see a list of shows with the domain Internet (or whatever domain your Wintix/Webtix login name is assigned to in Wintix).
You can get a Button or Link code to the show by clicking Button Code or Link Code on the Show.
Or get a button/link code to each performance.  Click on Performances for the show , and download a Button Code and a Link Code for each performance.