(Last Updated On: September 8, 2017)
Yes – if you have Webtix. It is done through Webtix admin.php.
First, you will need to make sure that you or the person to receive the reports is in the list of permissions in Wintix. (There are links after the screen shot with instructions for adding Webtix users and Wintix clerks.)
In Wintix, click on Tools | Passwords | Edit the list of users.
Select the name of the person who should be emailed the report.
If you are the administrator, you will be able to click on the Permissions button, then scroll down and make sure Webtix – Access the administration page is checked.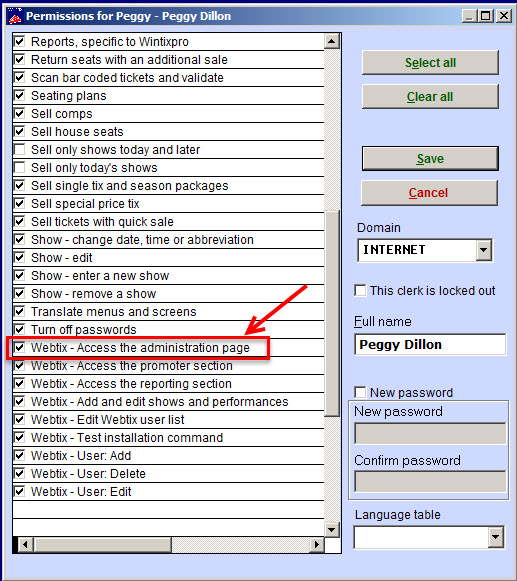 To schedule a report to be emailed:
Once the clerk has been added and the permissions granted, go to your browser and type in your Webtix link with admin.php at the end of the link.  (Replace the "x" with the correct information.)
https://tixXX.centerstageticketing.com/sites/XXXXX/admin.php
Type in the login and password that was set up in the adding a clerk section in Wintix.

Click on Webtix reporting.
Click on Schedule a report to be sent via email.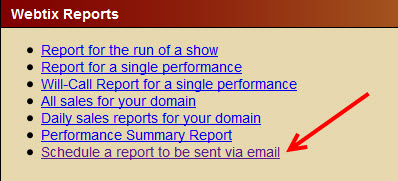 Use the drop down arrows to choose the report type, date and time, and who will receive the report.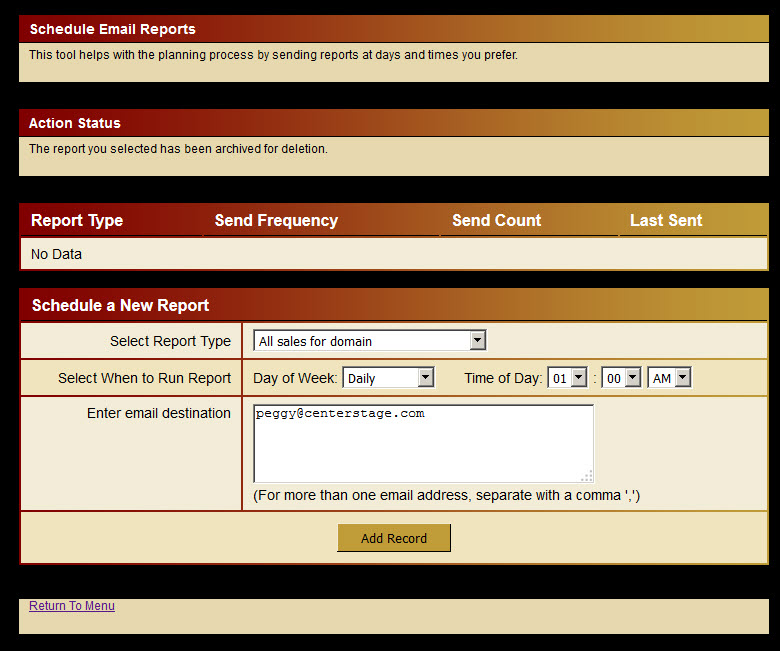 Click Add Record.
To unschedule the emailed report, simply click delete.