(Last Updated On: February 12, 2021)
Yes – it is done through the Webtix admin site.
First, make sure that you have permissions to access the Webtix admin site.
In Wintix, click on Tools | Passwords | Edit the list of users.
If you are the administrator, you will be able to click on the Permissions button. Select the person who needs to access the Webtix admin site to set up automatic email reports.
Scroll down and make sure Webtix – Access administration – needed for all Webtix users is checked.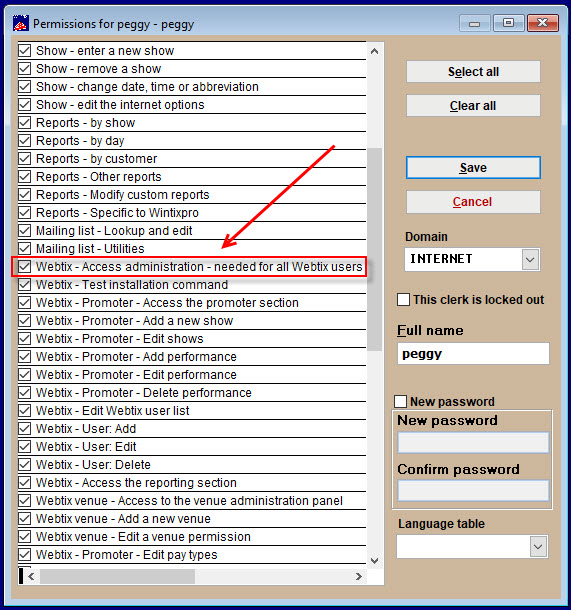 To schedule a report to be emailed:
Once the permissions are granted, go to your browser and type in your Webtix link with admin.php at the end of the link.  (Replace the "x" with the correct information.)
https://tixX.centerstageticketing.com/sites/XXXXX/admin.php
Type in your login and password.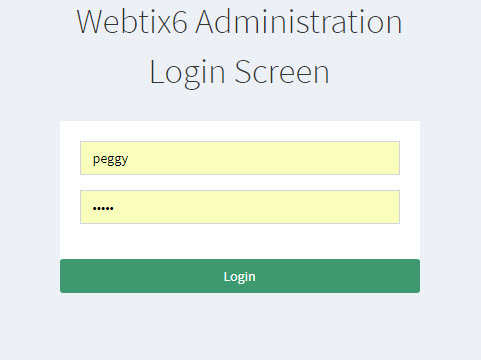 Click on the Reports dropdown menu.
Click on Schedule email reports.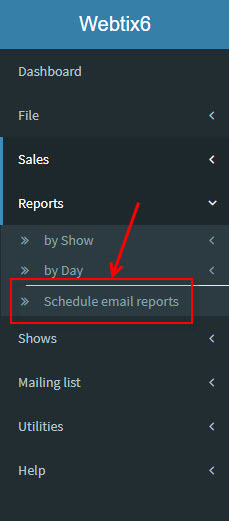 Use the drop down arrows to choose the report type, time period of sales data, the frequency of the report, and other information.
Type in the email(s) of those to receive the report.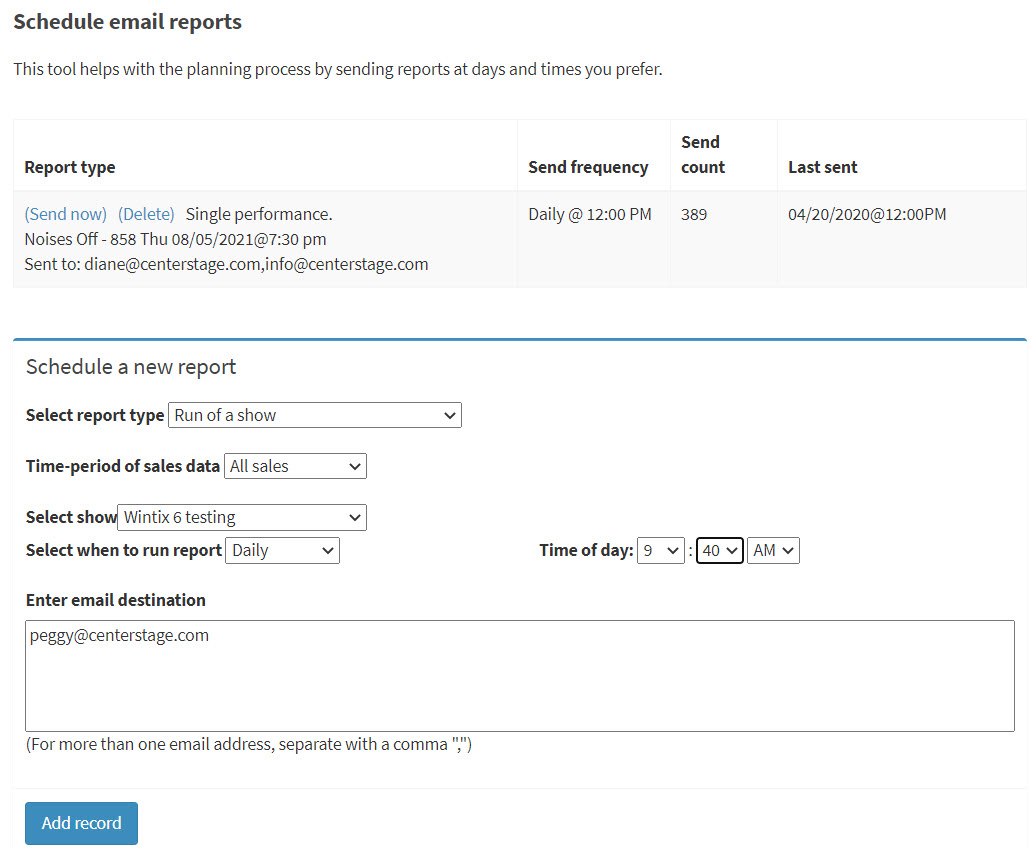 Click Add Record.
After it's been scheduled, you can also choose to Send now or Delete.