(Last Updated On: August 27, 2015)
Need for someone who doesn't have Wintix installed to see which seats are open and which seats are sold for a performance?
First, they will need access to the Webtix admin site.
Go to Tools | Password | Edit the list of users
Click the Add a new clerk button
Click on Permissions and scroll down and check the box Webtix – access the administration page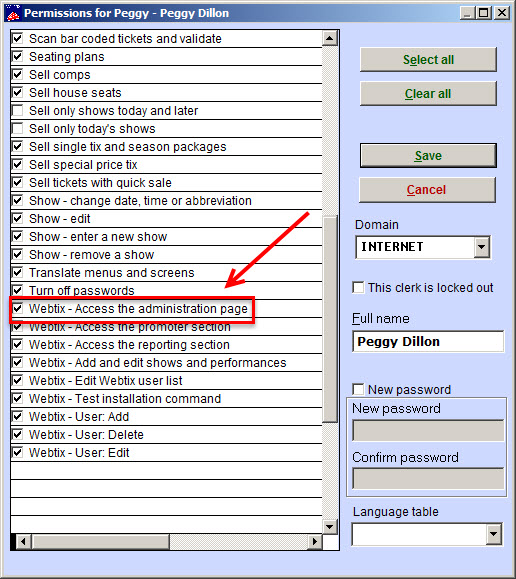 Log in to the Webtix admin site and click Report for a single performance.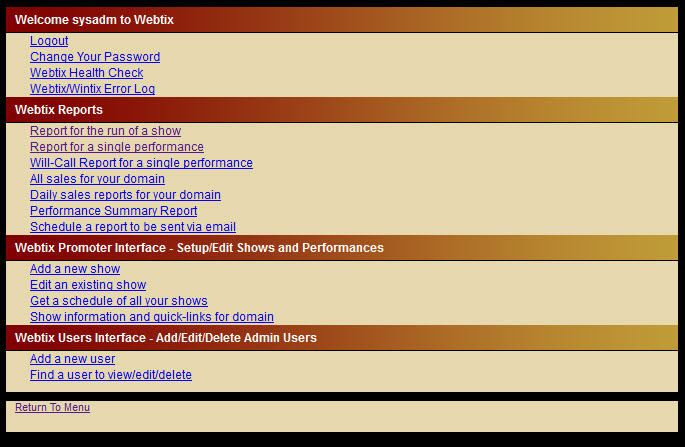 Choose a show and performance.
Check the Seating chart box and any other boxes you wish.
Click View the performance report button.

If you wish to print it, do a CTL-A, CTL-C, then paste it into a WORD DOCUMENT.