(Last Updated On: May 31, 2017)
(Click here for instructions on how to do a partial exchange for reserved seats.)
If you want to do a partial exchange for a GA show:
Open the original sale record.
Click on the Tickets tab.
Reduce the number of tickets sold by the number of seats that are being exchanged.
Now click on the General information tab.
A yellow window with four options will pop up.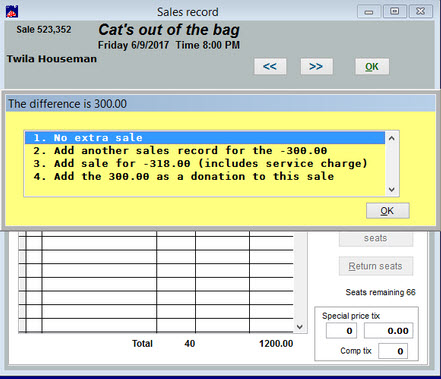 Make your choice, depending on how you wish to proceed.
If you choose 1. No extra sale, the original sale will now be out of balance by the cost of the returned seat.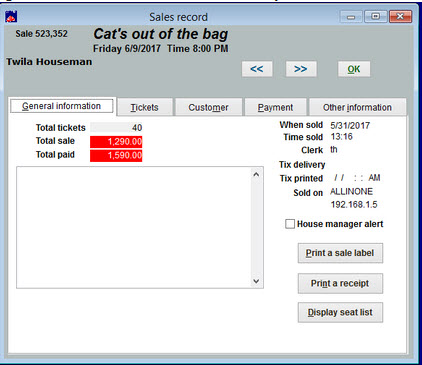 You can now create a sale to the new performance date to capture the seats that were returned on the original sale, using the same payment type.
When you complete the new sale and print the tickets, change the date sold to the original sale date, so the monies that were already accounted for will be in balance.