(Last Updated On: February 16, 2023)
(Click here to learn how to do a partial exchange for general admission [GA] seats.)
Say a customer purchased multiple tickets to one performance on Webtix. They want to change the date attending for one of the people in their party.
How do you do that and be sure the exchange reflects correctly in your reports?
What you want to do is a Partial exchange to a different performance.
Go to Sales | Sales records and search for the sale by name or by sale number.
Click on the Tickets tab.
Click the Change performance button.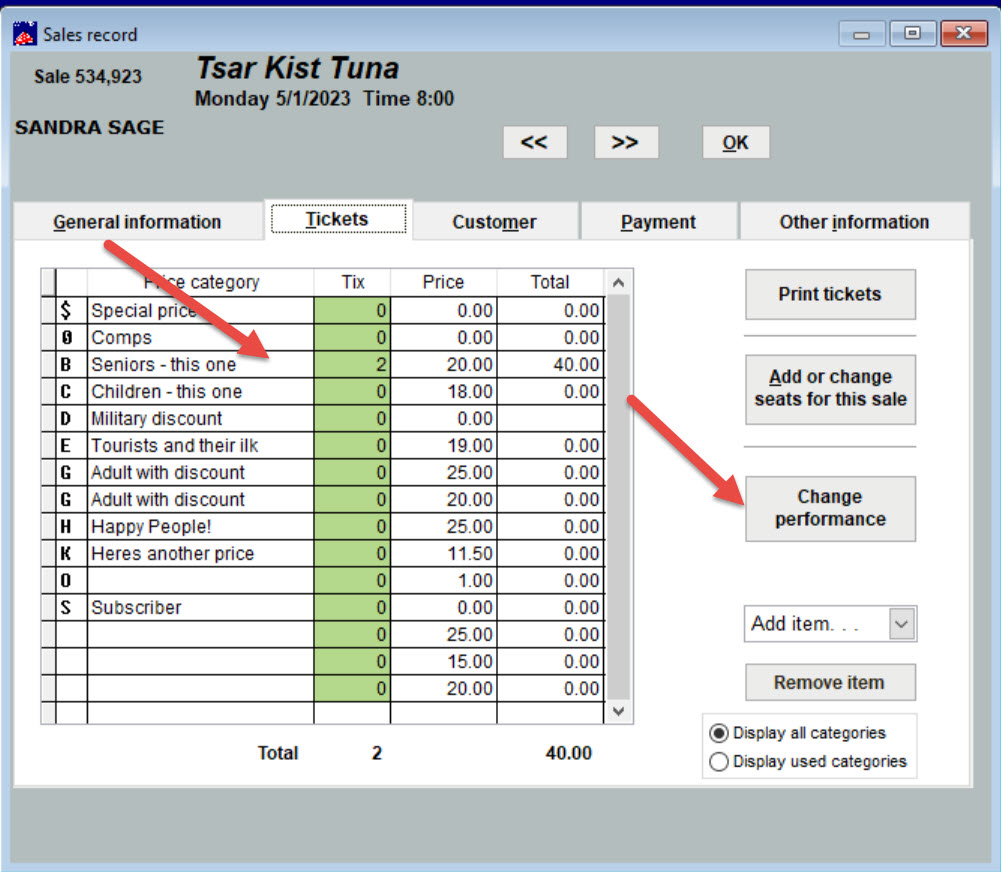 A box will appear.
Choose Partial exchange to a different performance.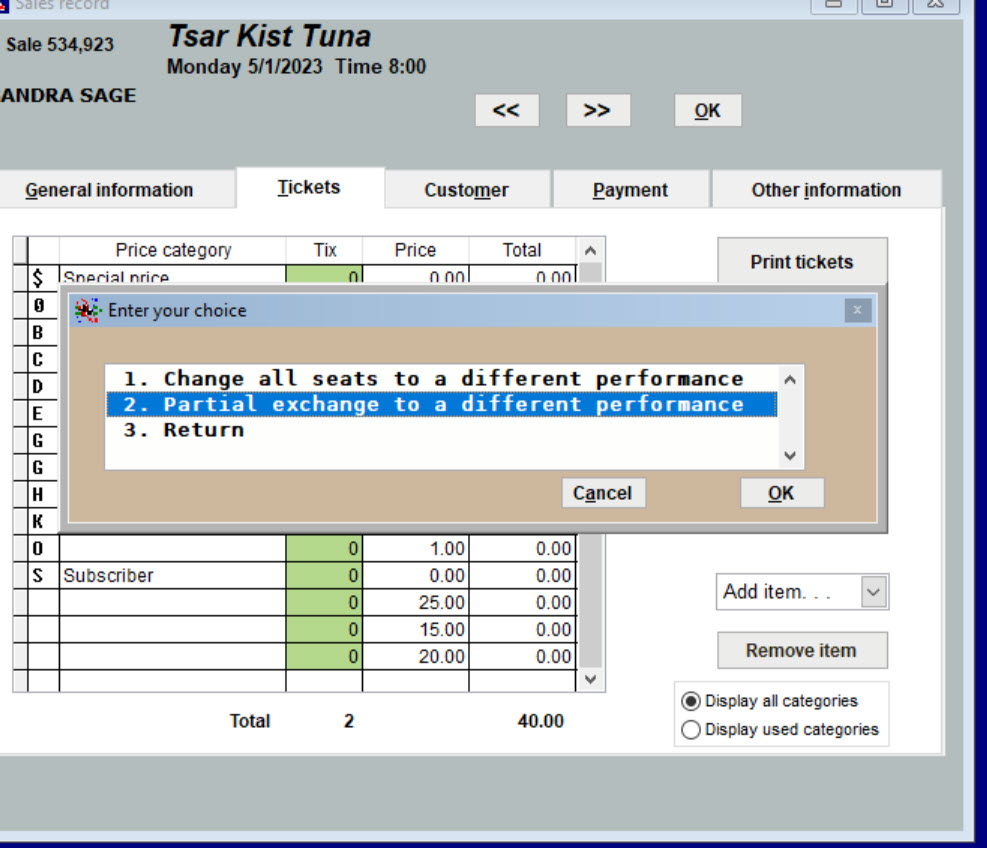 Another window will pop up, displaying the seat number(s).
Highlight the seat(s) that you want to exchange.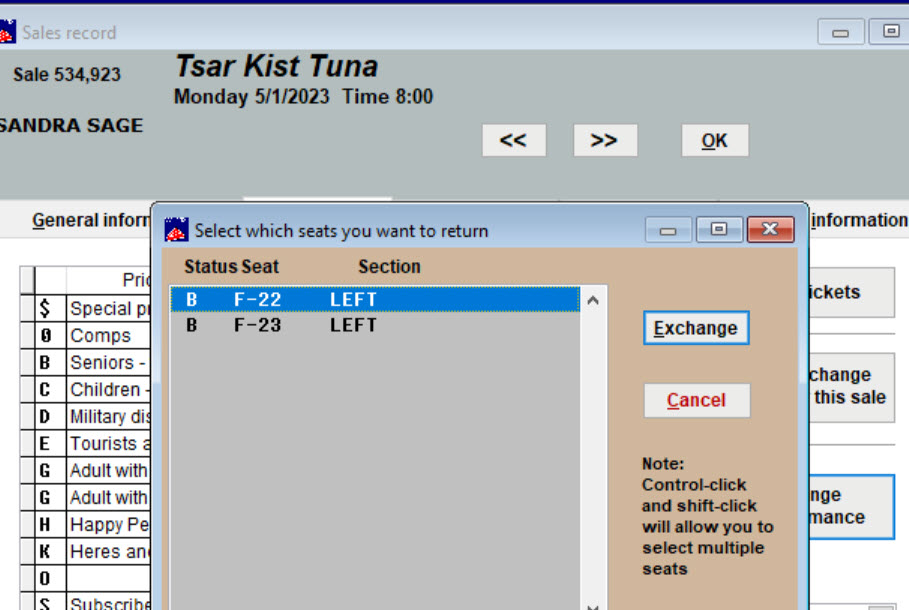 Click Exchange.
The Select the new performance window appears.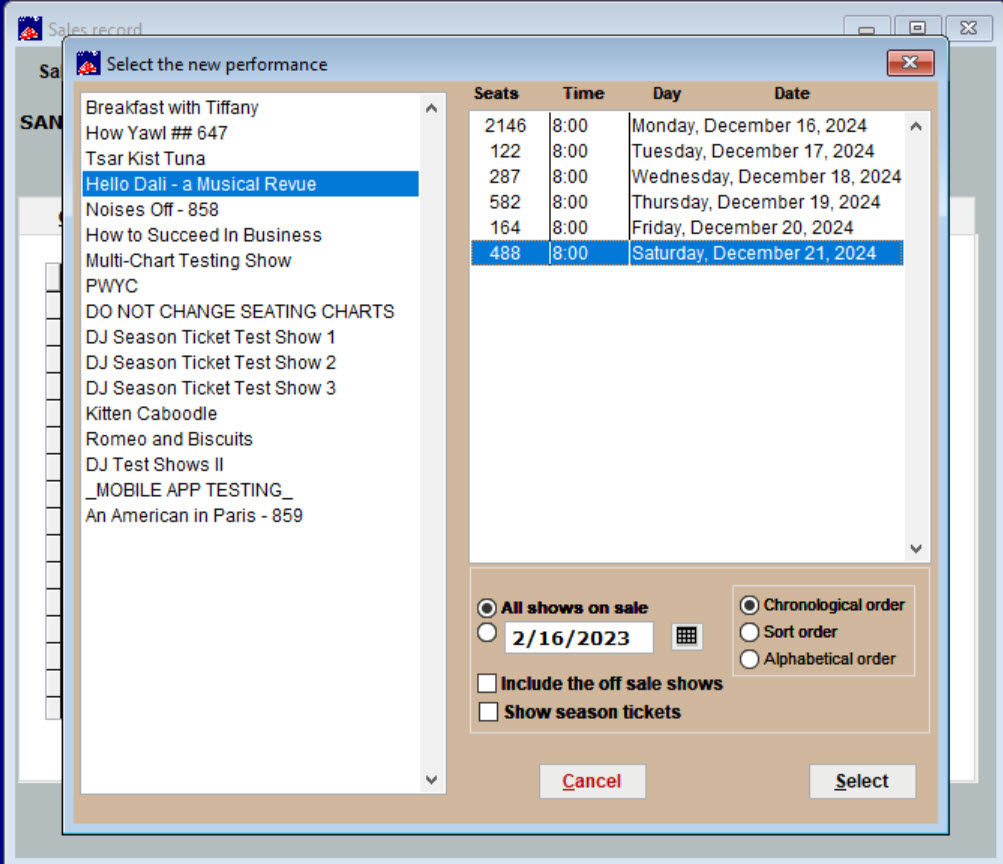 Choose the show on the left side of the window.
Choose the performance date on the right side of the window.
Click Select.
A message pops up – This is permanent: Do you really want to exchange these seats for a different performance?

Click Yes.
Wintix prompts you to pick a new ticket in the same category.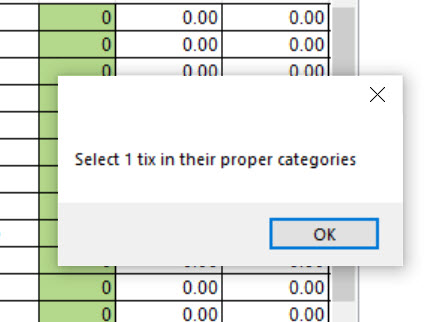 Now you have a choice as to whether to keep the original sale date or change it to the current date and time.

Choose the appropriate option: 1. Keep the original sale date, or 2. Update the sale date to the current date.
Click OK.
You will now be able to print tickets to the new show/performance from the new sale record.