(Last Updated On: August 11, 2016)
What do you do in Wintix if you want to keep the account history of a patron who is deceased, but not have their info included when pulling mailing list reports?
You can do one of two things.
Make sure the Opt in to the email list box is unchecked in their customer record.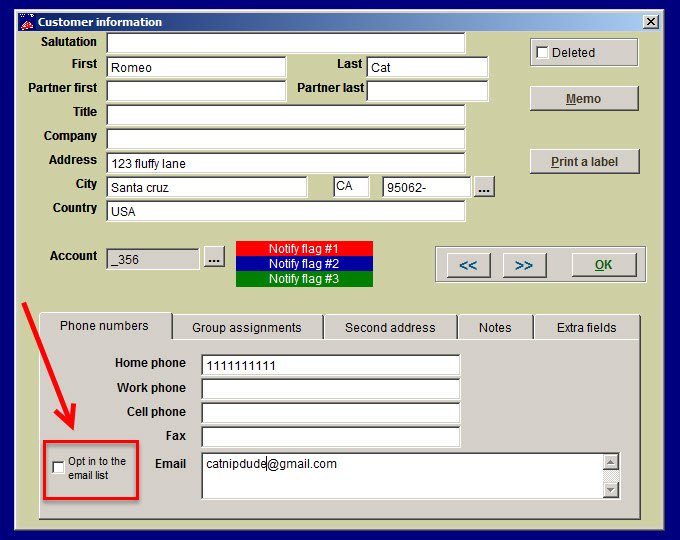 Run your email exports with the Include only records that have opted in box checked.