(Last Updated On: October 20, 2015)
One of our customers asked, "I have a number of records with an account number and no other info. How can I delete those records?"
Here's how.
In Wintix, go to Mailing list | Customer lookup.
Bring up the record.
Click on the button labeled Deleted at the upper right corner of the customer record. (See screen shot below.)
After you've marked each customer record you want to delete:

Go to Mailing list | Utilities | Remove records marked for deletion.
That will delete all customer records with the Deleted button checked.
If there are any sales records attached to the customer, you will be prompted to merge the sales records with another customer if there is a duplication. That way, the customer record is deleted and the sales records get connected with another person.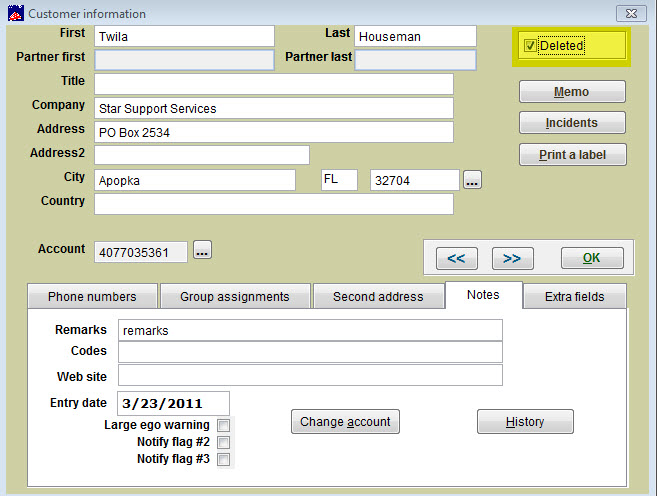 Also: Learn how to remove duplicate records.