(Last Updated On: November 3, 2016)
Multi-charts are great to use for online sales if you have a large venue that won't display completely or if part of your house is reserved seats and part is GA or general admission seats.
One of our Wintix 6 customers uses multi-charts and was building a show that had both reserved and GA seating.
Here is the seating chart graphic online. When you click on the area labeled GENERAL ADMISSION, you are taken to a screen with a drop down menu to pick how many seats you want.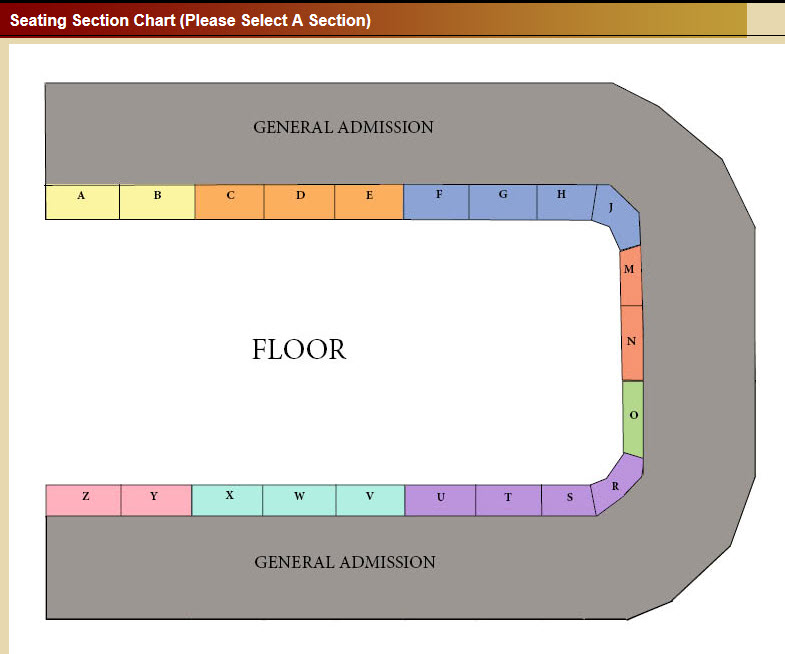 The reserved prices were appearing, however, when you clicked the GA area of the interactive online graphic.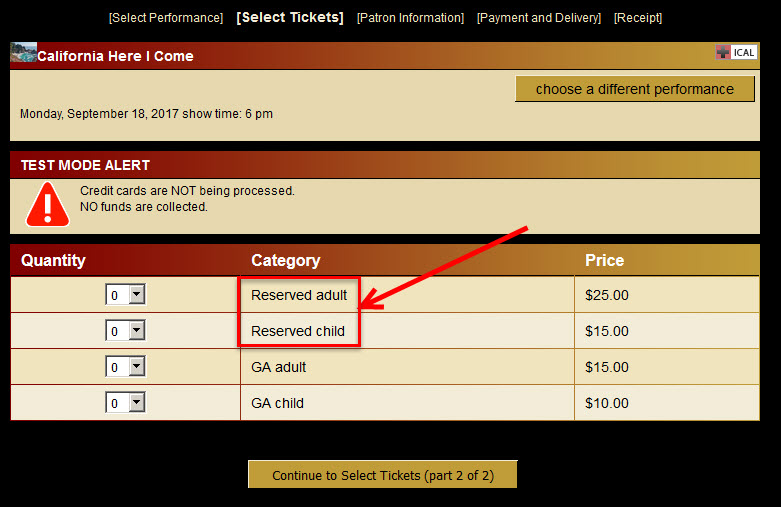 Here is how to check and remove those prices:
Go to Edit the show and double click the performance date.
Click on the Edit chart button.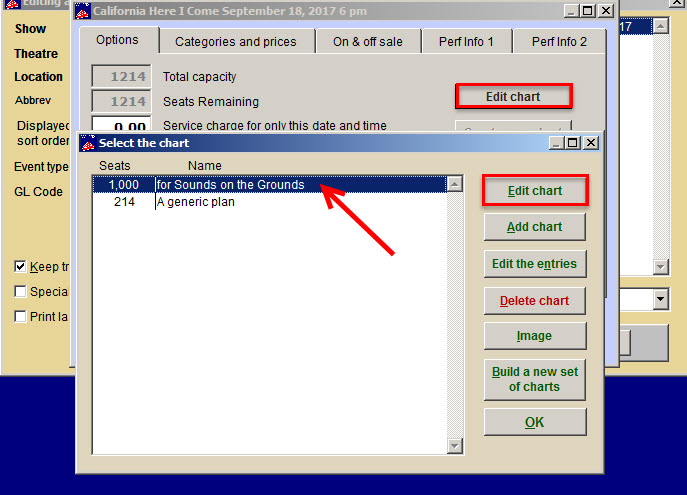 Double click on the GA chart and click the Data button.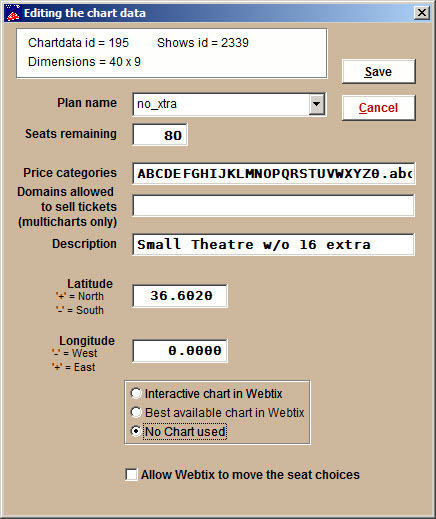 The price categories field shows all the price categories (including A and B which are our reserved seats price categories).
Remove all but the GA categories. Now the reserved seat price categories will not appear as a choice online.