(Last Updated On: November 2, 2021)
If you are editing a show and want to change a price, you would click on the Run of show prices button (in most cases) to pull up the price category window.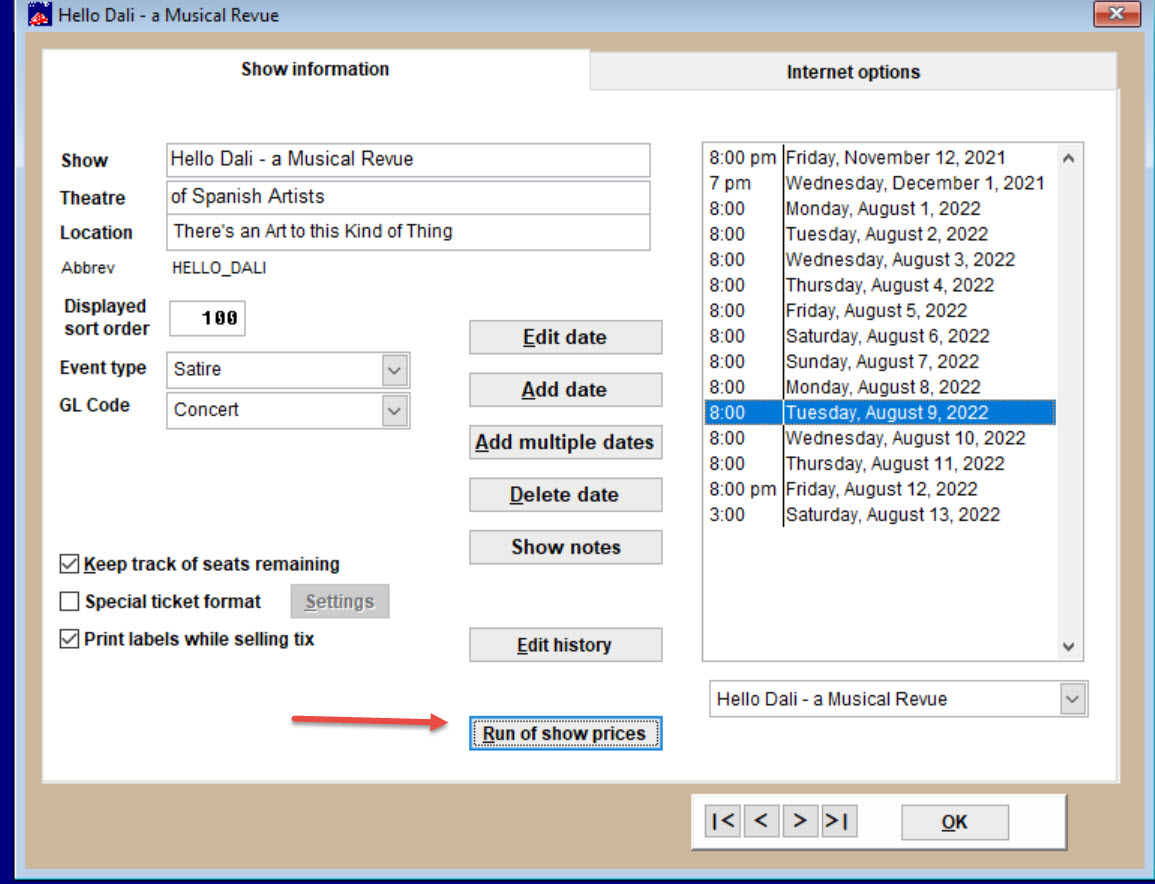 You click on the ellipsis next to the price you want to change, which pulls up a Detail for price category window.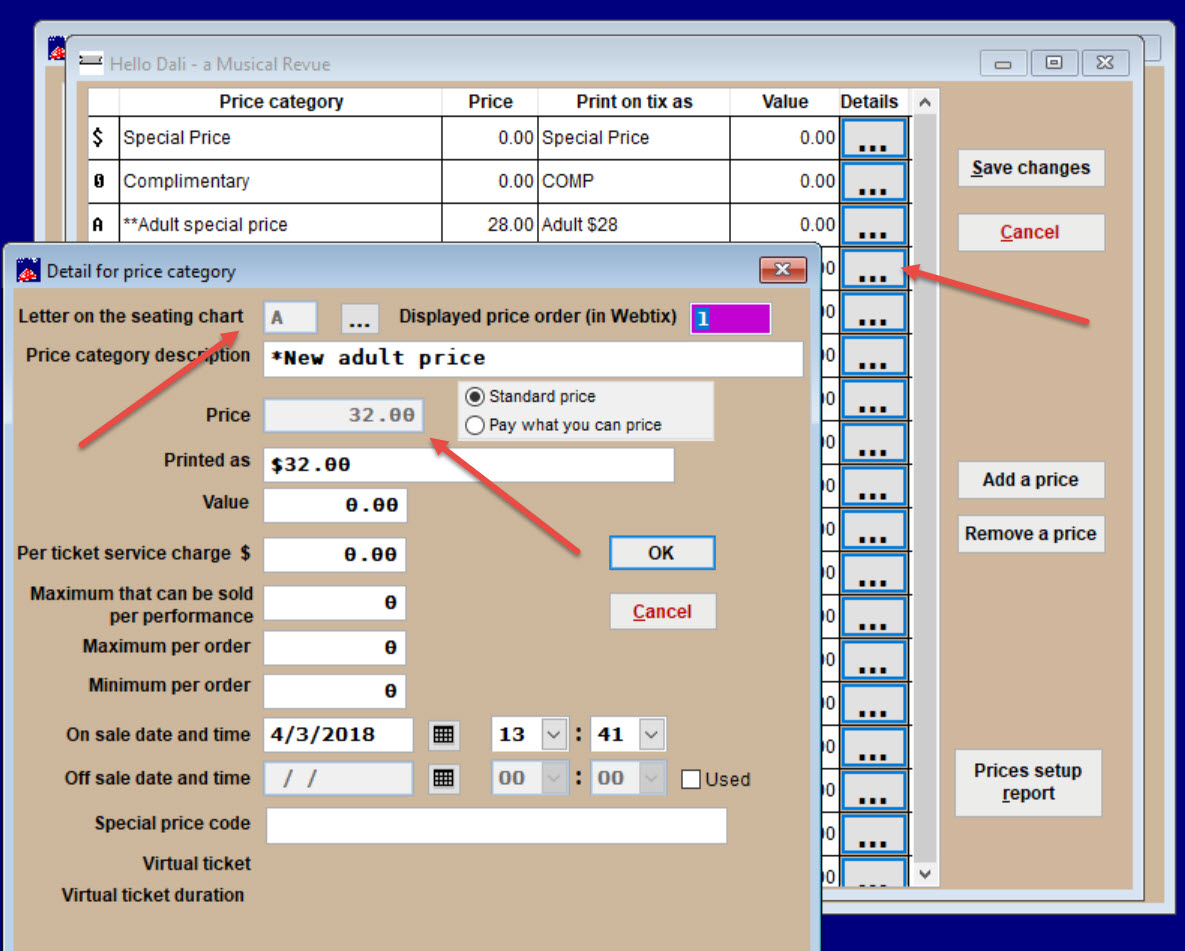 If the price is grayed out (and the price category letter), that means that tickets have been sold at that price and you can't change it.
You will need to add a new price and make sure it is available on the seating plan.