(Last Updated On: October 27, 2021)
Click here to learn how to set up a gift certificate.
Using a gift certificate is pretty much the same as using any other kind of payment type.
Go to Tools | Payment type | Add a new payment type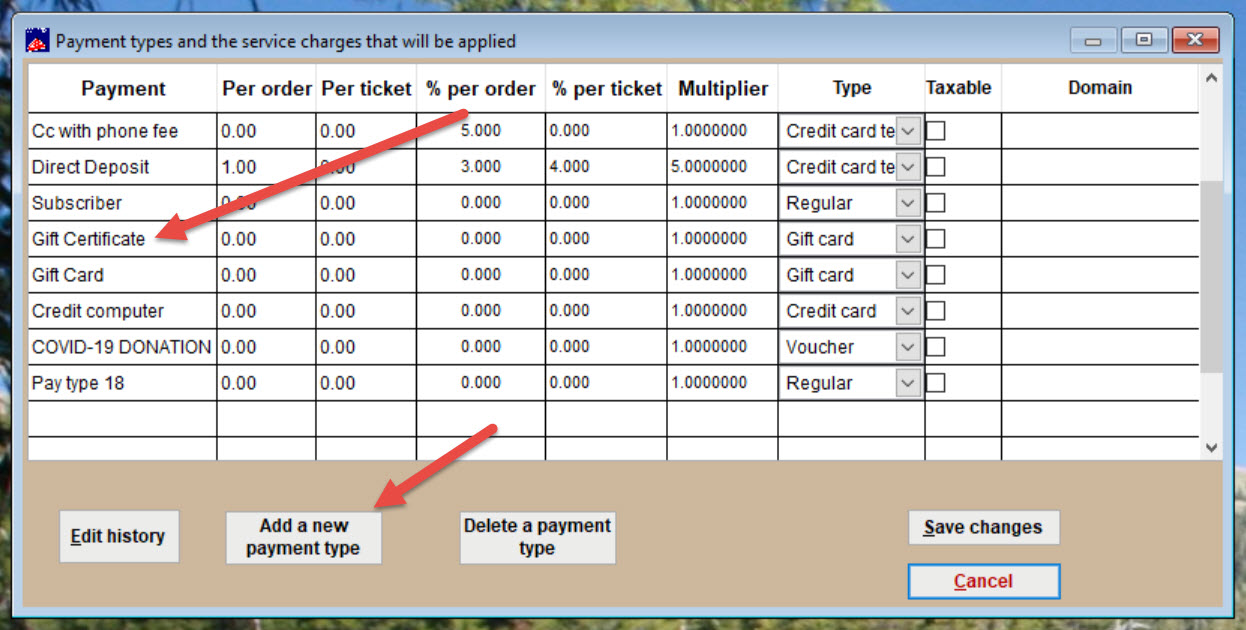 Window will pop up and your can add Gift Certicate.
Generally, all fields in the row will remain empty because those are included for service and other charges.
Click Save changes.
When you are on the Payment tab during a sale, use the dropdown menu and choose Gift Certificate as the Pay type.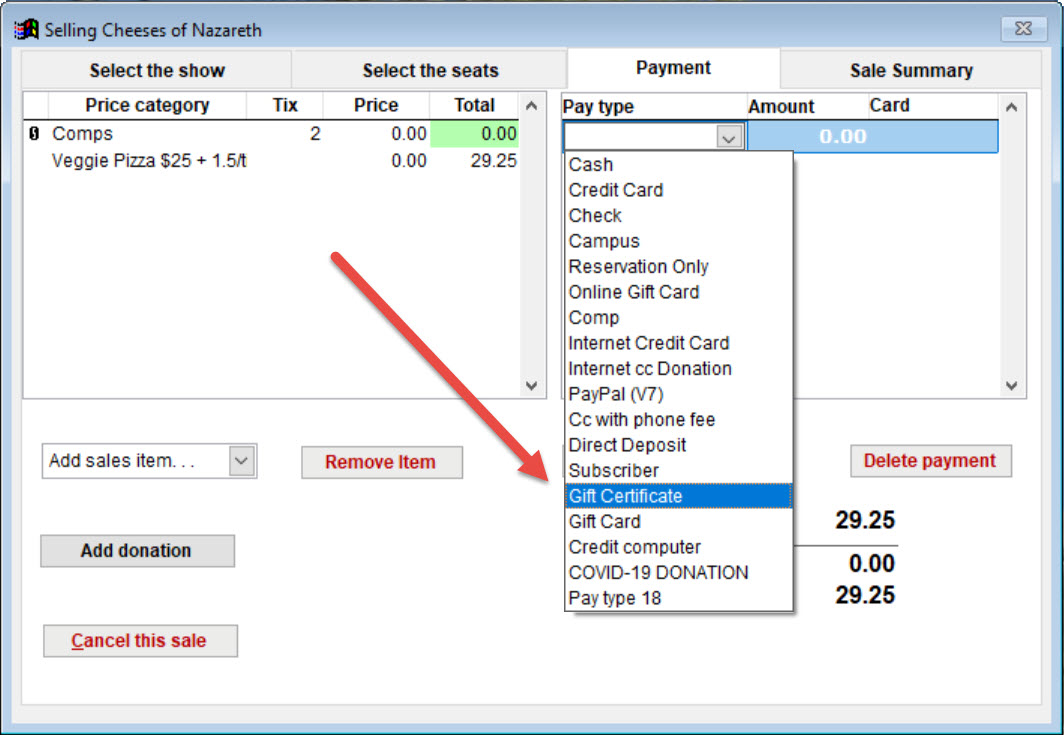 When someone redeems a gift certificate, use the sale number to verify it is legitimate.