(Last Updated On: July 2, 2021)
Do you process credit cards through Stripe in Wintix? Have you gotten this error message:
Stripe error 0
Sending credit card numbers direcly to the Stripe API is generally unsafe. To continue processing use Stripe.js, the Stripe mobile bindings, or Stripe Elements.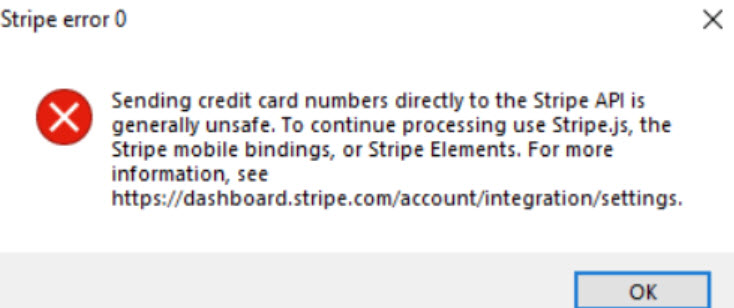 To get rid of the refusal to send card numbers directly, go to https://dashboard.stripe.com/settings/integration and sign into your Stripe account.
Tokenizing charges needs to be turned on
Handle card information directly needs to be turned on