(Last Updated On: May 26, 2023)
COVID has changed many of the ways we do business. Some of our clients are still presenting events that will be performed live, but also be available as a streaming show.
You will also need to use multi-charts to be able to complete this task..
To set up a show to be performed live and streaming…
Go to Edit a show and double click the performance.
On the Options tab, select Use a seating chart, at which point Wintix guides you through attaching a chart.
Select Use multiple charts and then click Edit chart.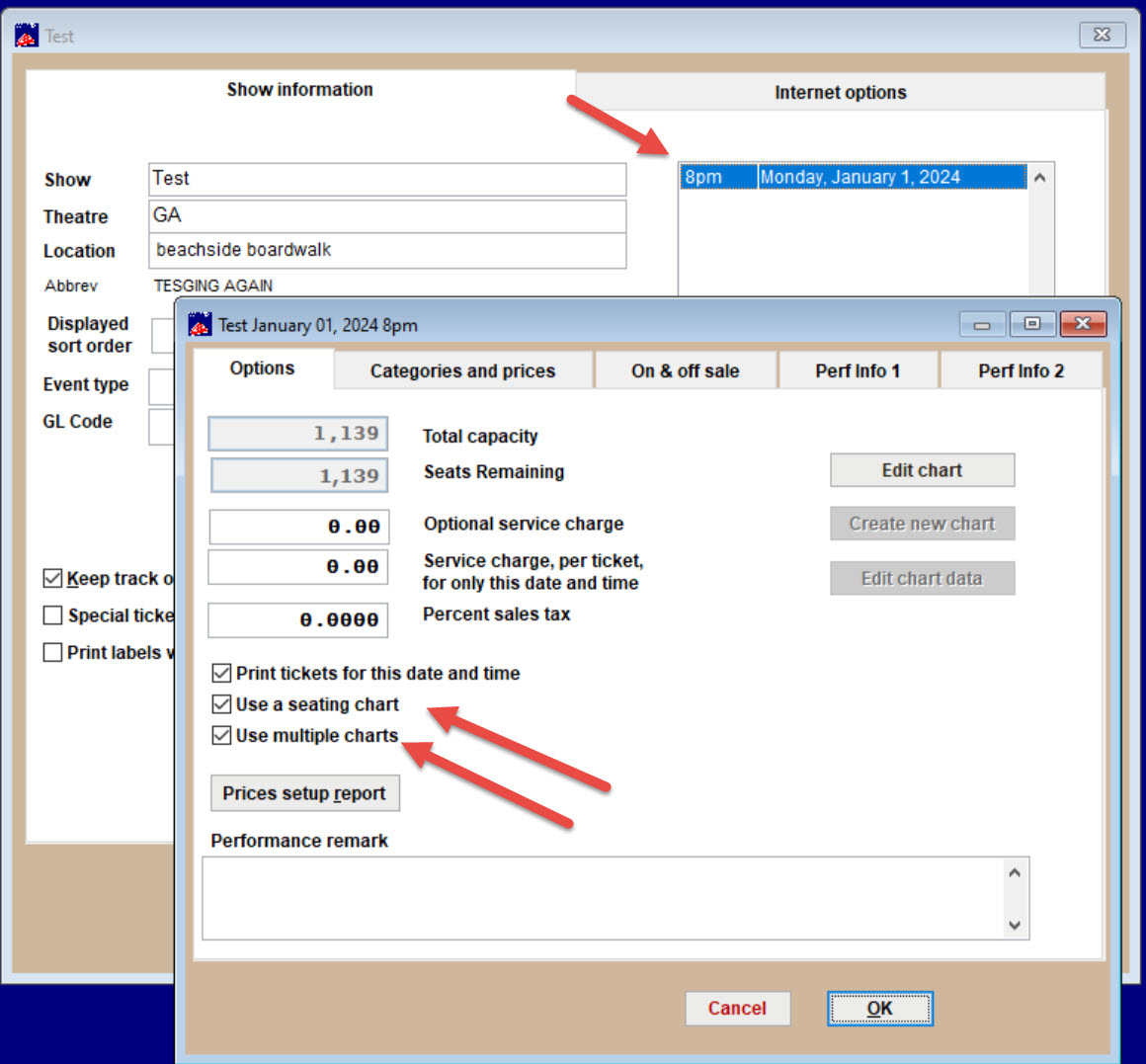 The Select the chart window pops up again and you add your second chart.

NOTE: The live performance may or may not be reserved seating. The streaming performance will be GA by its nature.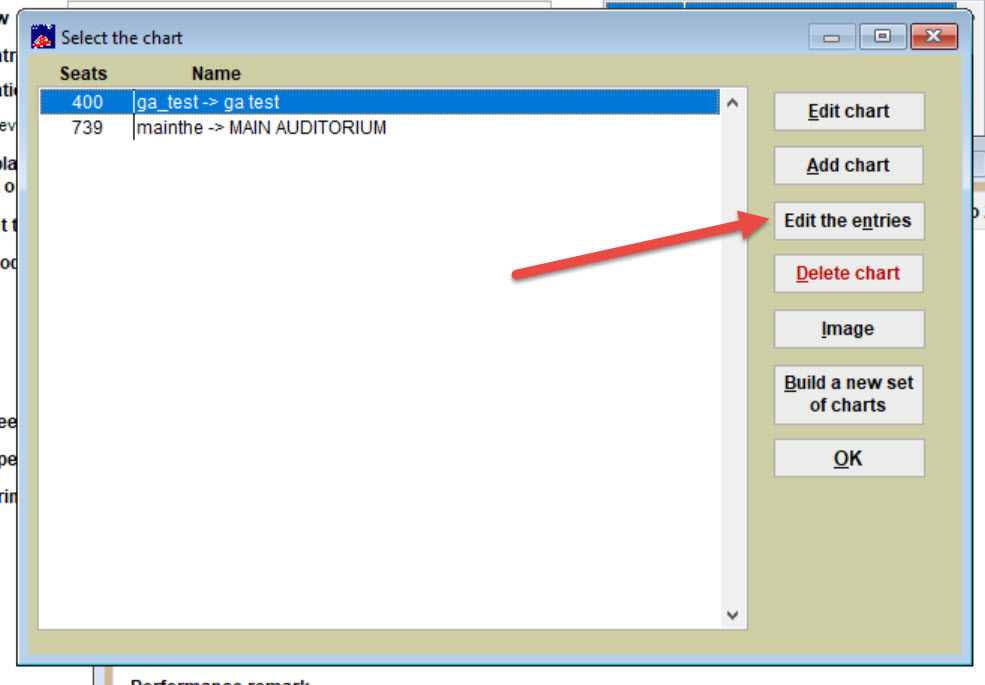 Click the Edit the entries button.

For the streaming tickets to be bought online, select the Best available radio button.
For the reserved seat tickets to be bought online, select the Interactive chart radio button.
Follow the directions here to add and map a graphic that will be needed in Webtix to make this work correctly.
In Webtix, when people buy tickets, they will see a graphic. In the example below, if they click the left side of the picture, they will be taken to a seating plan to choose tickets. If they click the right side, they will see a dropdown menu and they can choose how many streaming tickets they would like.