(Last Updated On: July 27, 2023)
Go to Help | About Wintix.
The date of the build is in the white section of that window.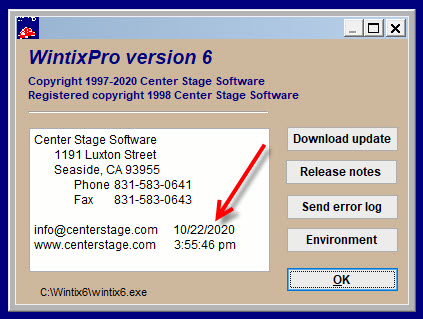 Click the Download update button and follow the prompts.
If you see a message DynaZip Unzip warning – a file already exists, do you want to overwrite it, click Yes to all.
Go back and verify the date in Help | About Wintix.
This will need to be done on all computers that are running Wintix.