(Last Updated On: April 18, 2019)
There are a couple of ways to handle donations in Wintix.
You can create a "Donations" season package.
But! If you create "donation" as a sales item, it can be added to any in-house sale without having to create a separate transaction.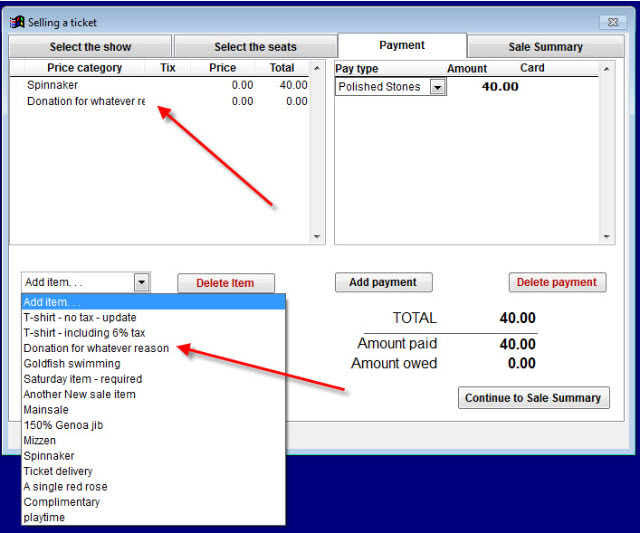 Here is how to use this.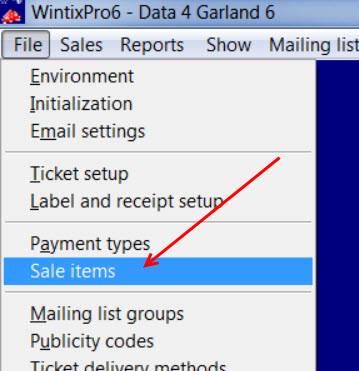 e s
Click the Add a sales item button and create your donation. You don't need to add any other information if you wish for people to choose their own amount to donate.

If you check the Suggested item box, "donation" will appear in the sales window.
Do not make it a Required item or you will not be able to delete it from the sale.
While making a sale, use the Add item dropdown menu to add a donation on the Payment tab.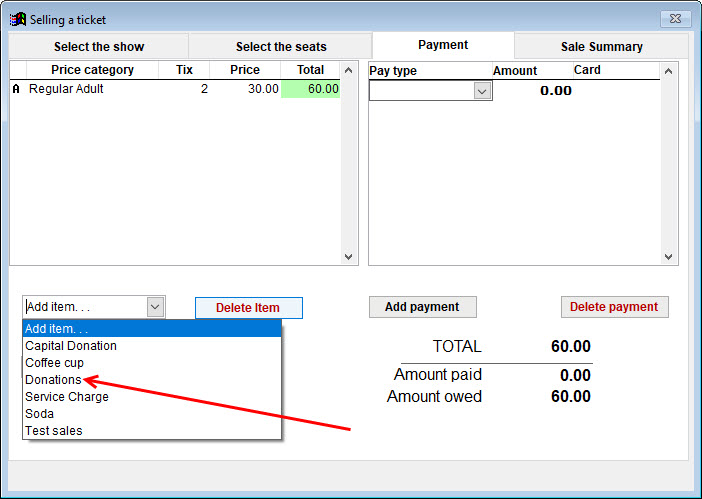 When Donations appear, click on the TOTAL column and type in the amount.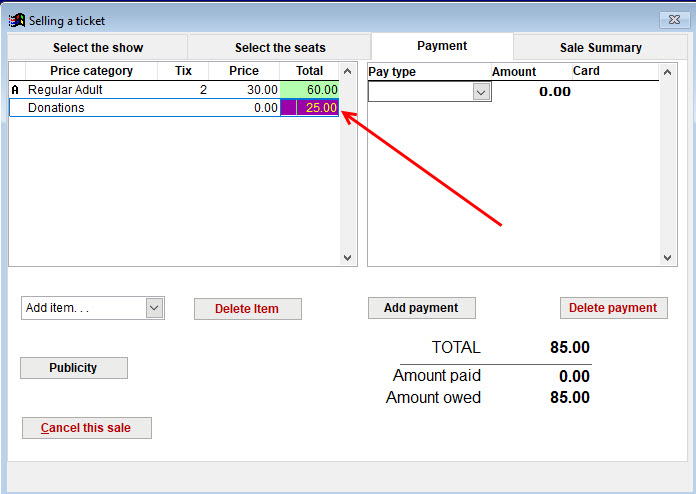 In the Sales record, you can find the donation recorded on the Tickets tab.