(Last Updated On: November 21, 2018)
You can collect donations with Wintix and Webtix by setting up a season package with which to collect them.
See also: Get a Donate button for Webtix donations
We recommend that you set up your donations as a season package, so you don't have to add a date.
Go to  Show |Utilities | Add a new season package
Fill out the Title and Abbreviation fields and click on the Create package button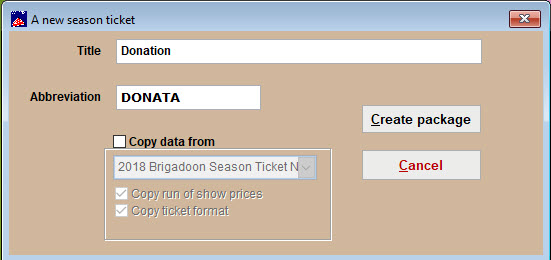 The window below will open. (This will also appear if you choose Show | Edit a season package and choose Donation.
Enter the name, a random, large number in Total capacity and set the event type as Donation.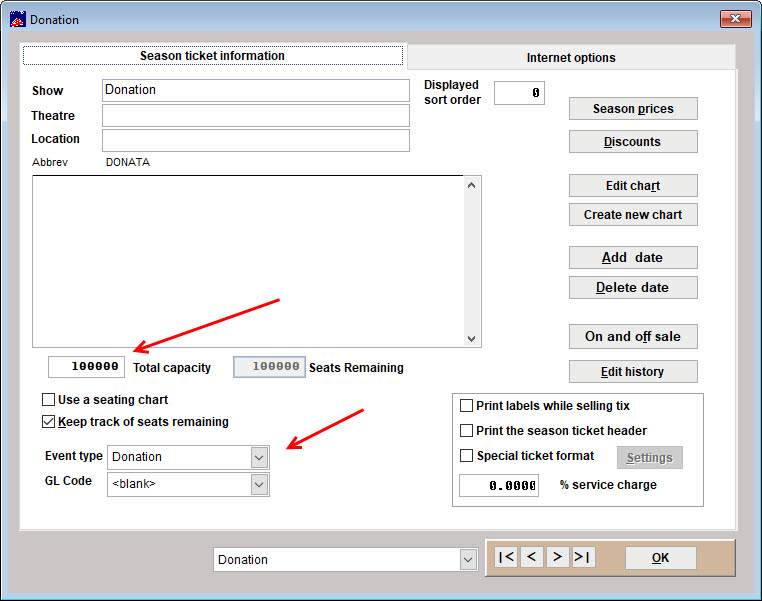 Click on the Internet options tab | Season prices button.
Add your donation prices.
NOTE: If you would like your patrons to be able to enter their own donation amount, please contact info@centerstage.com or support@centerstage.com. We can add this custom feature for you at a nominal cost.