(Last Updated On: November 17, 2021)
PLEASE NOTE: The best thing to do is contact our support team: support@centerstage.com or 831-920-1254. The following instructions are advanced technical directions and you will most likely need our help.
Here is the issue: Wintix 6 automatically downloads an update. While running startwintix6.exe, Wintix6 is deleted and the download can't be opened as a zip file.
The reason this could happen is if the download is corrupt or incomplete.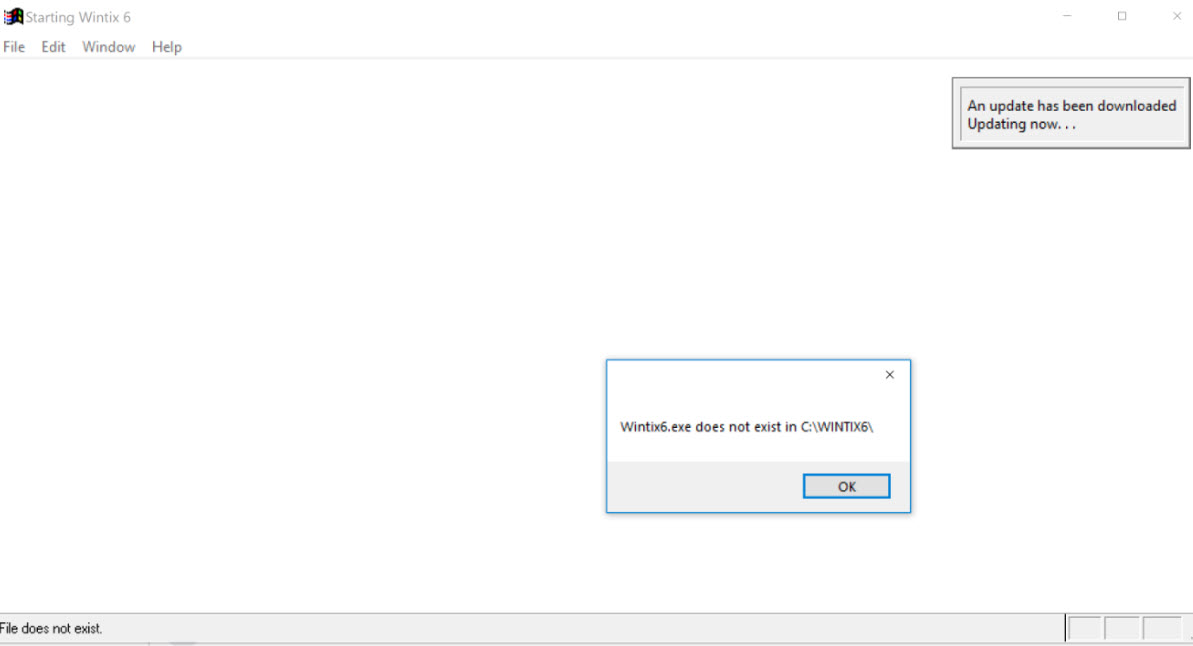 After downloading an update, (either manually or if the program automatically downloaded the update), if you get the following error:wintix6.exe does not exist in C:\Wintix6
On your computer, navigate to C:\Wintix6.
Find the file named wintix6.dld.
DELETE IT.
Click on this link to download: https://www.dropbox.com/s/r0gmh9qlmn3hrub/wintix6.exe?dl=0
Make a note where the file is being downloaded, which should be your Downloads folder.
Once you have downloaded wintix6.exe to your computer, copy it and paste it into C:\Wintix6
Open Wintix 6 using your desktop shortcut (NOT your taskbar shortcut, if you have one) Once Wintix is open, go to Help | About Wintix | Download update.
Close Wintix.
Re-open Wintix using the DESKTOP shortcut.
You should have the latest build of Wintix 6 at that point.