(Last Updated On: August 25, 2020)
You can collect donations with Wintix and Webtix by setting up a season package with which to collect them.
See also: Get a Donate button for Webtix donations
We recommend that you set up your donations as a season package for online sales, so you don't have to add a date.
See also: Sell and track in-house donations as sales items
Go to  Show |Utilities | Add a new season package
Fill out the Title and Abbreviation fields and click on the Create package button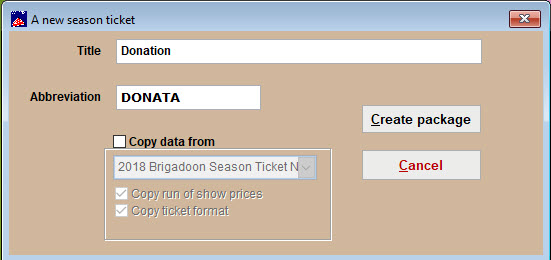 The window below will open. (You can also access this by going to Show | Edit a season package and choose Donation.)
Enter the name, plus a random, large number in Total capacity.
Set the event type as Donation.
Click on the Season prices button.
Add your donation prices.
If you want patrons to choose their own donation amount (also known as pay what you can or PWYC):
Click the Add a price button.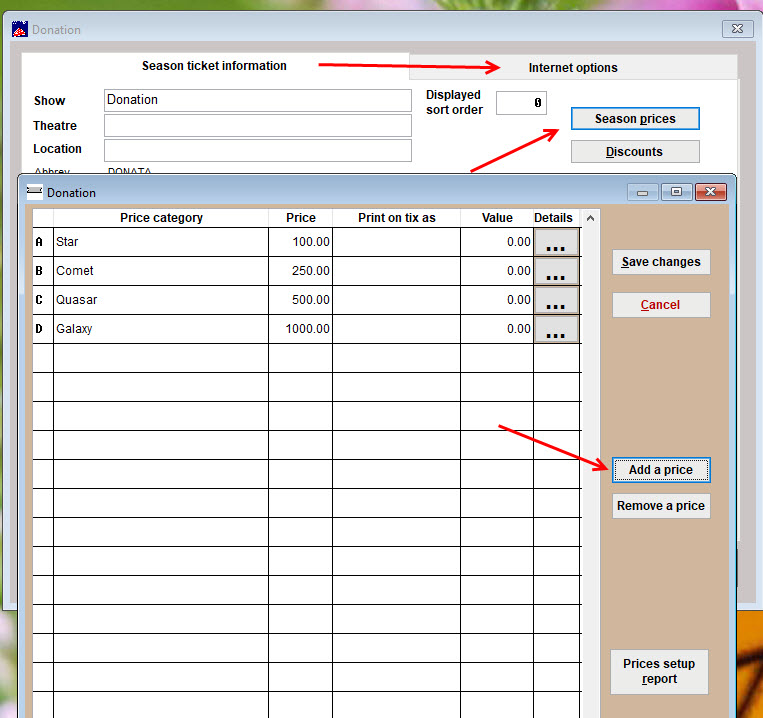 Give the price category a name like "donate any amount" or something like that.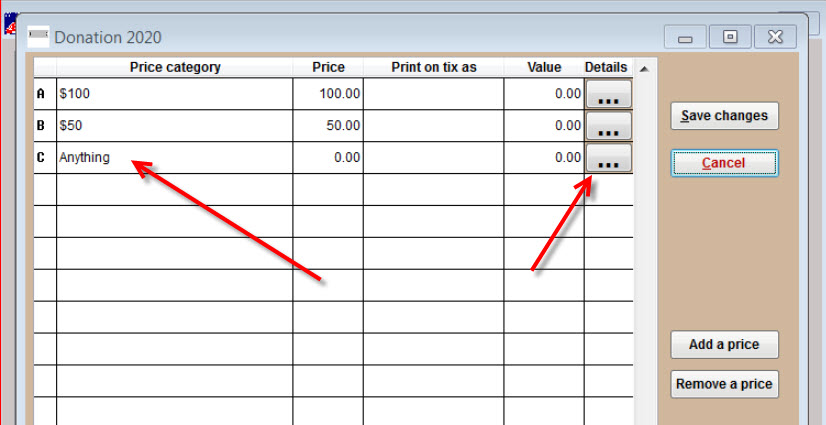 Click on the ellipsis in the Details column.
Leave the Price and Value columns at 0 (zero).
Leave the Print on tix as field blank.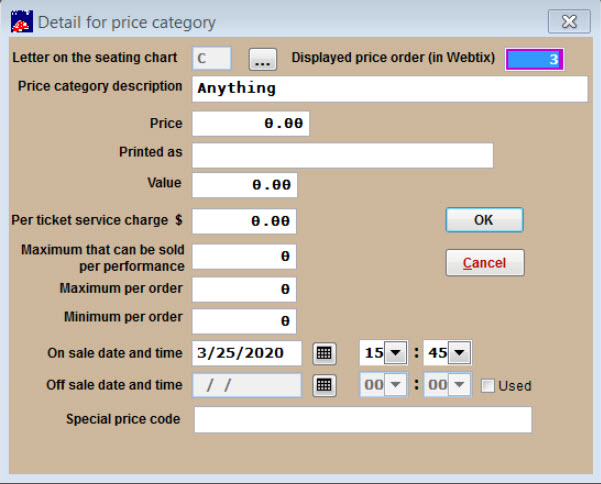 The example below shows how patrons will be able to pick their own donation amount online.

Note that the amount of $500 under Anything was manually input.