(Last Updated On: September 22, 2017)
When you see that your house is sold out for the evening, your theatre's policy is to add a certain number of removable seats for the performance. So, you have more seats to sell, but there is no room in your seating plan to add them.
How do you add the amount of seats needed for tonight's performance? We will use 10 seats for this example.
Go to Tools | Seating plans and create a new seating plan for just 10 seats.
Go to Show | Edit a show | <choose the date and time of the performance>.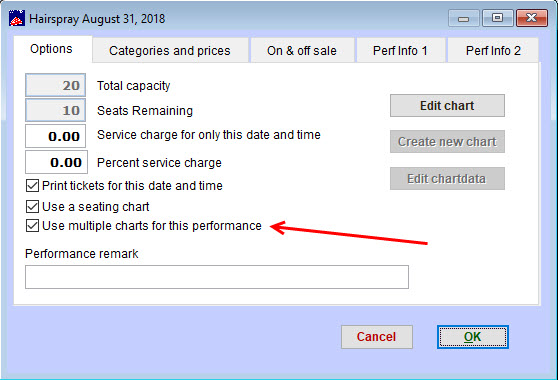 Check the Use multiple charts for this performance box.
Click the Edit chart button.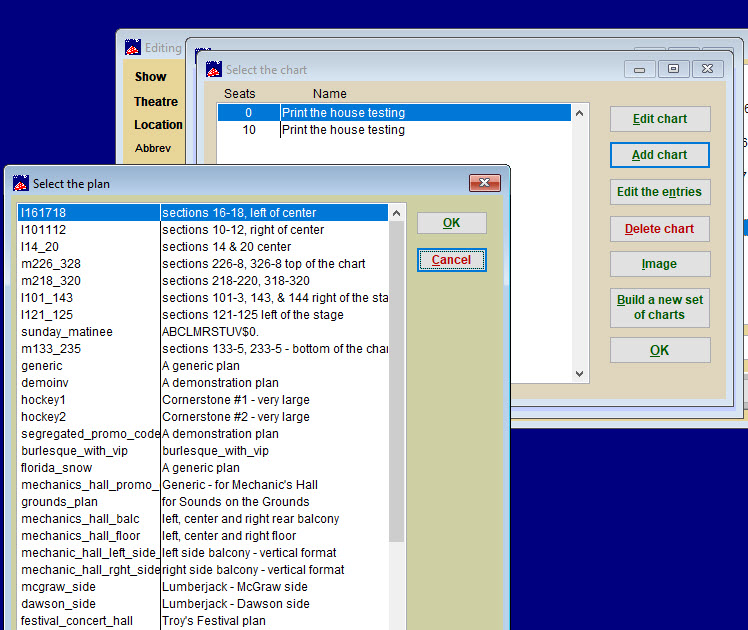 You will see your list of plans. Choose the one you created for ten seats for this example.
You will see the second seating chart display.
Then the "select the chart" for the two seating plans screen shot appears.
Click the OK button.
You now have 10 added seats in the Seats Remaining field.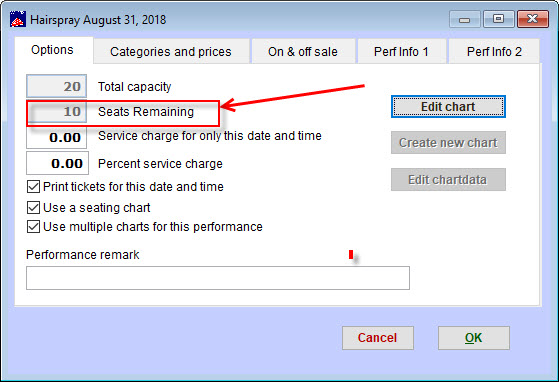 Click the Add chart button.
Click the OK button, then OK again in the Editing a show window.
Now you will be able to sell more tickets for this evening's performance.