(Last Updated On: June 27, 2017)
First, learn how to set up donations here.
NOTE: We recommend that you set up your donations as a season package rather than an individual show.
You will need to sell them as a season package ticket.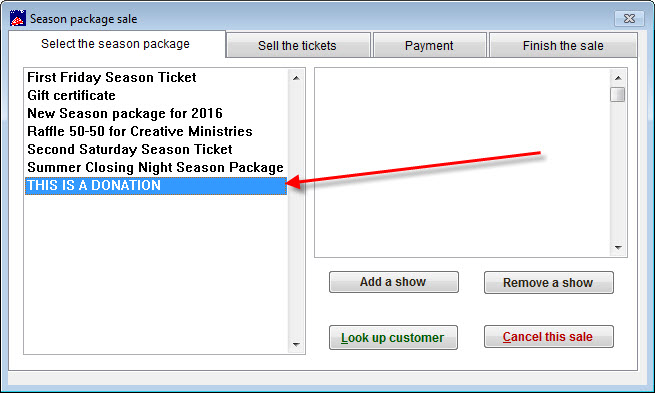 If someone decides they want to make a donation during a sale of a regular ticket or other season package, you will need to finish the sale before collecting the donation.