(Last Updated On: May 24, 2017)
Most of the reports in Wintix can be sent to a PDF, where it is easy to page through multiple report pages.
If you want to run your report to the screen, though, you may not see a menu to navigate through the pages right now.
In this example, we've used Reports | By show | Run of show b

ut you can do this with any report.

The screen shot below shows you the first page of the report but there is no apparent way to view other pages.
Right click anywhere on the report and a menu will appear.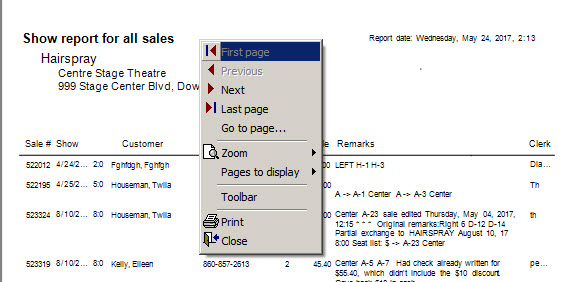 You can use the menu to navigate through the pages.

You can also click Toolbar and your screen will look like this: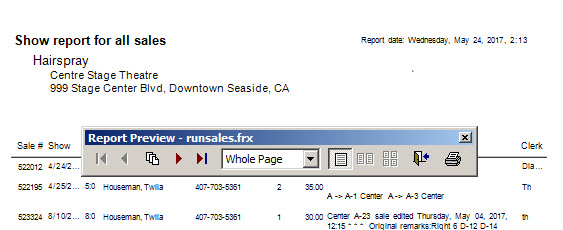 You can drag the Toolbar to anywhere you want on the screen.