(Last Updated On: March 8, 2017)
The best way to do this is:
Go to Mailing list | Generate a mailing list | Export email.
Choose the Text file (CSV type) radio button.


NOTE: Select the CSV type if you are sending the mailing list to a mailing house. Otherwise you may select whatever Output file type you wish.

Click the Fields to export tab.
Choose the Mailing list radio button.

Wintix will autofill the check marks in the fields below.
Uncheck any fields you don't want in the report.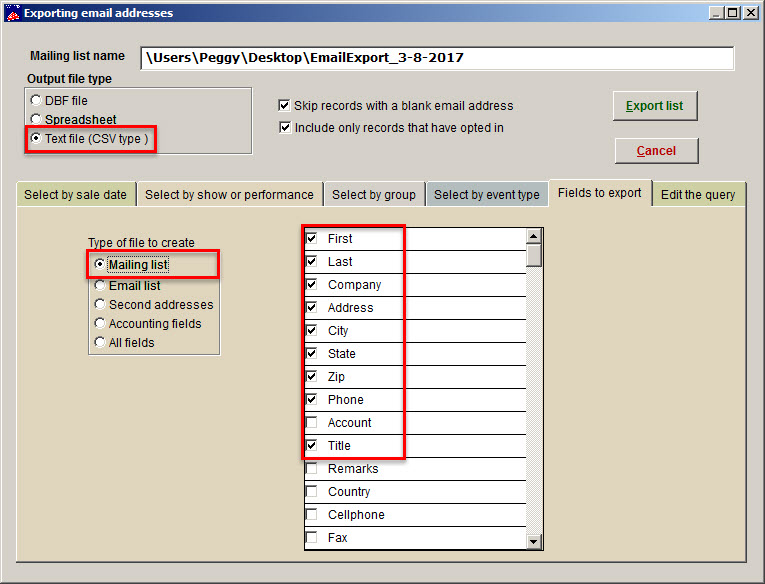 Click on the Edit the query tab.
Edit the query until it reads EXACTLY like the one below.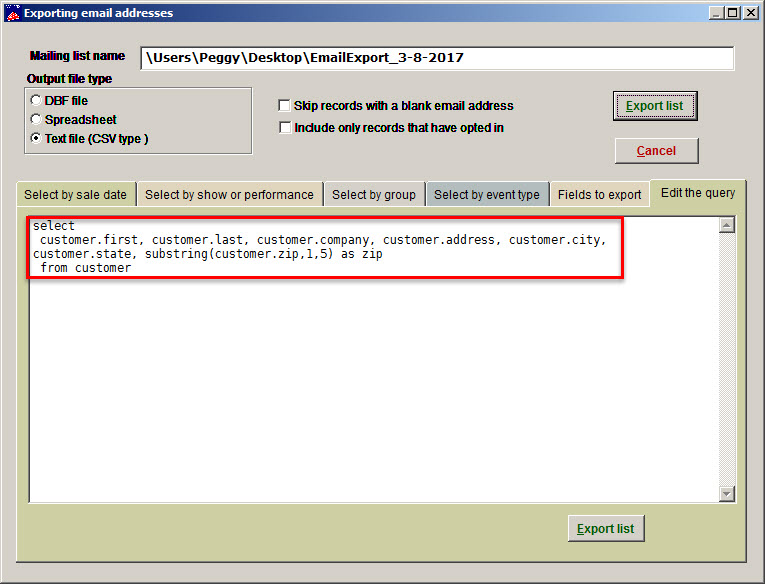 This is a sample of what the report will look like.