(Last Updated On: January 15, 2020)
What happens if you have to replace a show? Can you just change the name?
Yes, it won't affect the sales you've already made.
Just click on Show | Edit a show and overwrite the name of the show that's already there.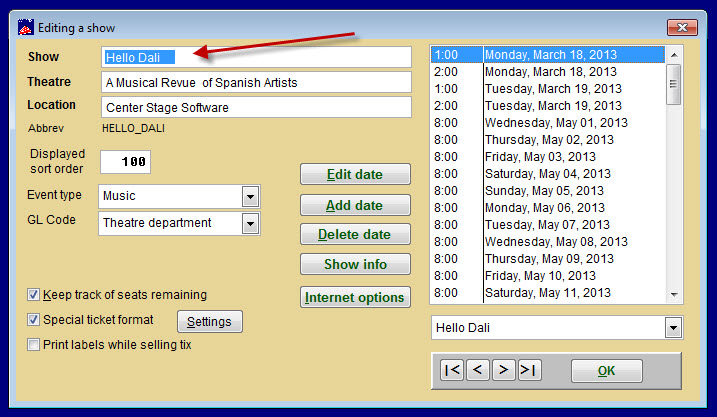 You will probably also want to change the abbreviation of the show, as well. Learn how here. 
Changing the abbreviation will not affect the sales reports for those shows where tickets have already been sold, either.