(Last Updated On: August 5, 2016)
Click here for instructions if you need dates on your permits.
In Wintix, go to Show | Utilities | Add a new season package, so you don't have to worry about inputting any dates. Enter an event called Parking Permit. See screen shot below: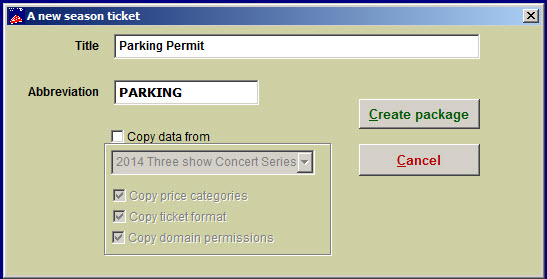 Make sure all the boxes are unchecked.
Make sure you input a quantity in the Total capacity and Seats Remaining fields.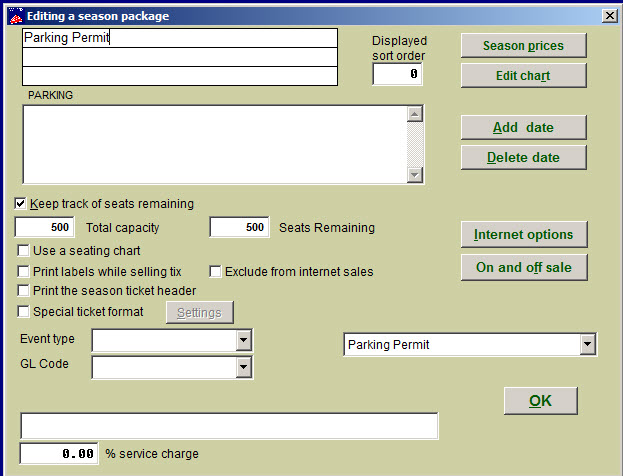 Enter in your season prices like normal. In this example, Price A = Daily parking permit.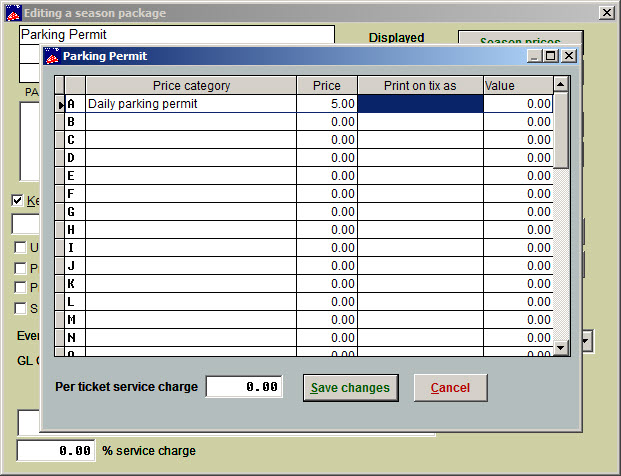 To place parking permits for on sale online, click on On and off sale button. See screen shot below: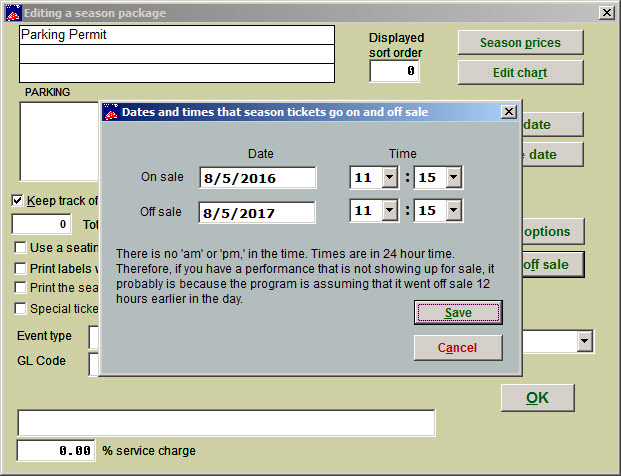 For the final step, click on Internet options | Domains to make sure the domain Internet has been input and you have chosen the price categories and payment type boxes.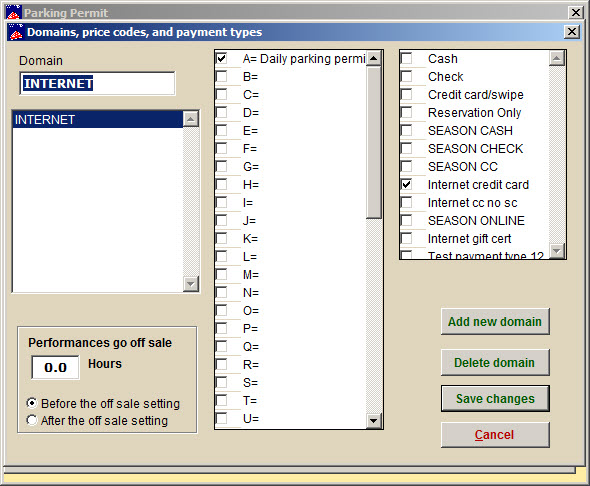 Don't forget to go to your Webtix shopping cart to make sure the "event" is displaying the way it should.