(Last Updated On: June 13, 2023)
When you are editing a show, click on the Internet options tab.

Click on the Domains button.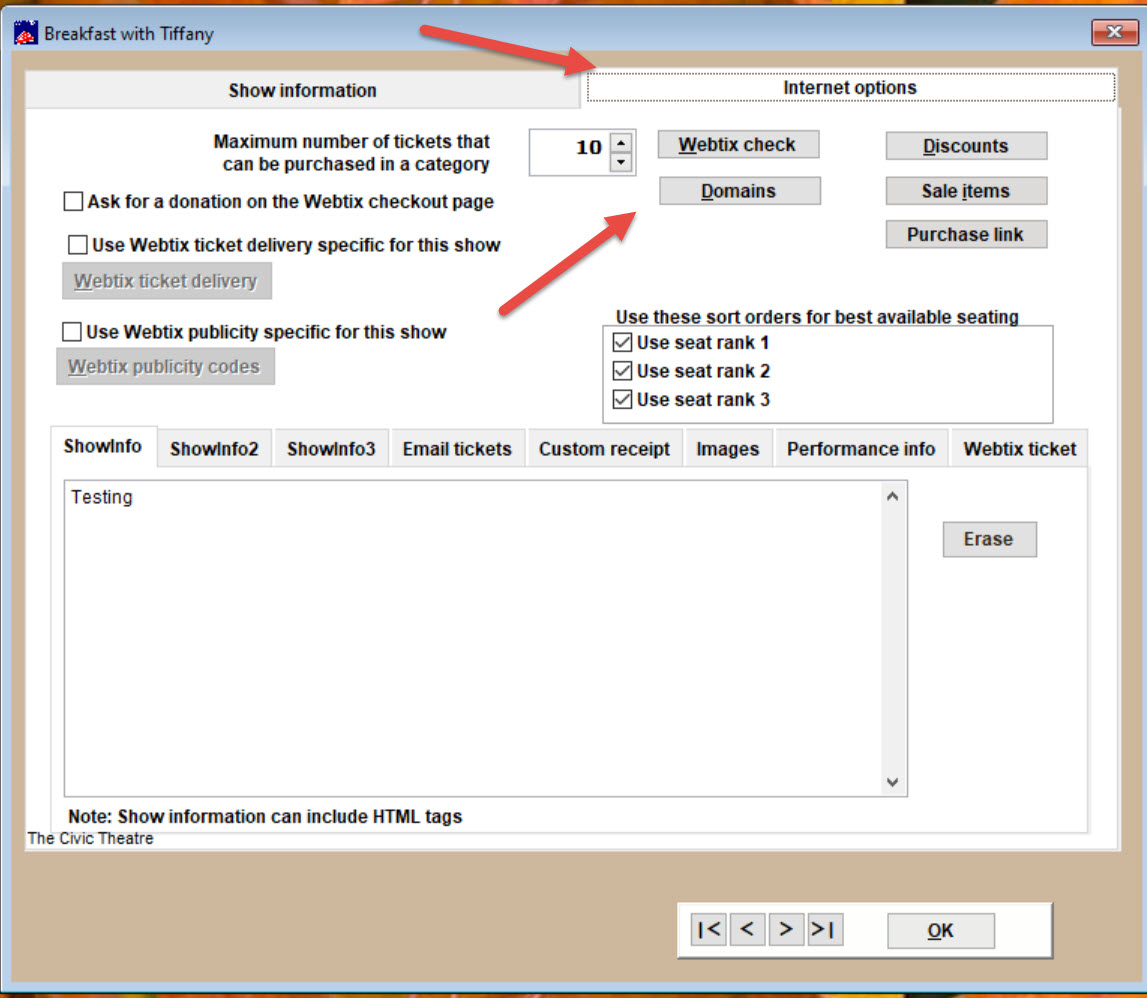 Make sure  Domain = Internet (type in Internet if it's not in there already).

Check mark the appropriate price codes for online sales.

Note: you must have all the price codes checked that you want to sell online or they won't be available on Webtix.

Check the appropriate payment type (usually Internet credit card).
Input the number of hours you want Webtix sales for this show date and time to go off sale before the off sale setting (See screen shot below for an example).
When you input the number of hours for performances to go off sale, this will only affect the online sales, not the in-house box office sales.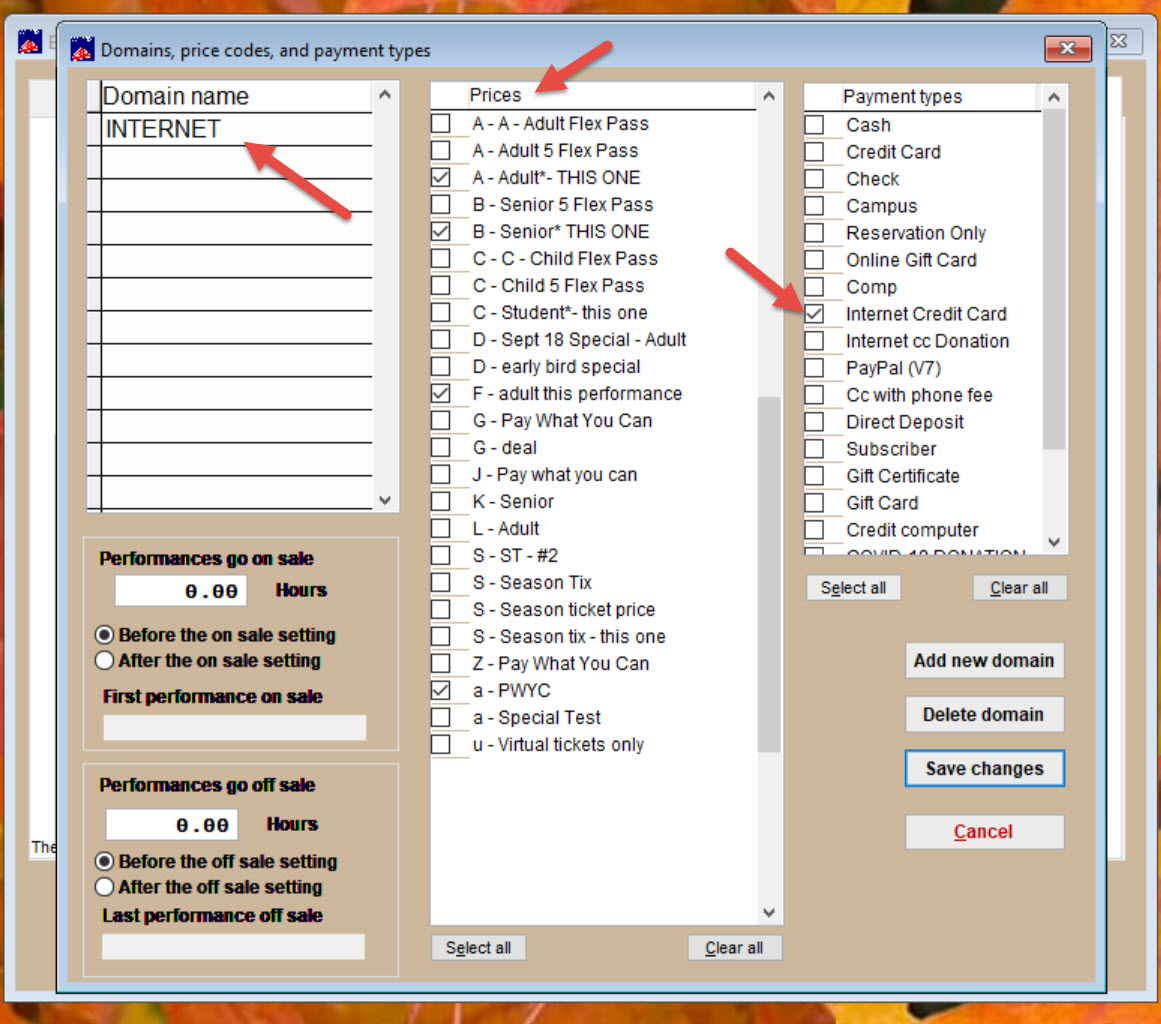 Click the Save changes button.
Now you are back at the Show information window. Click the Webtix check button. This will tell you if the show is now ready to be put online in Webtix for sales.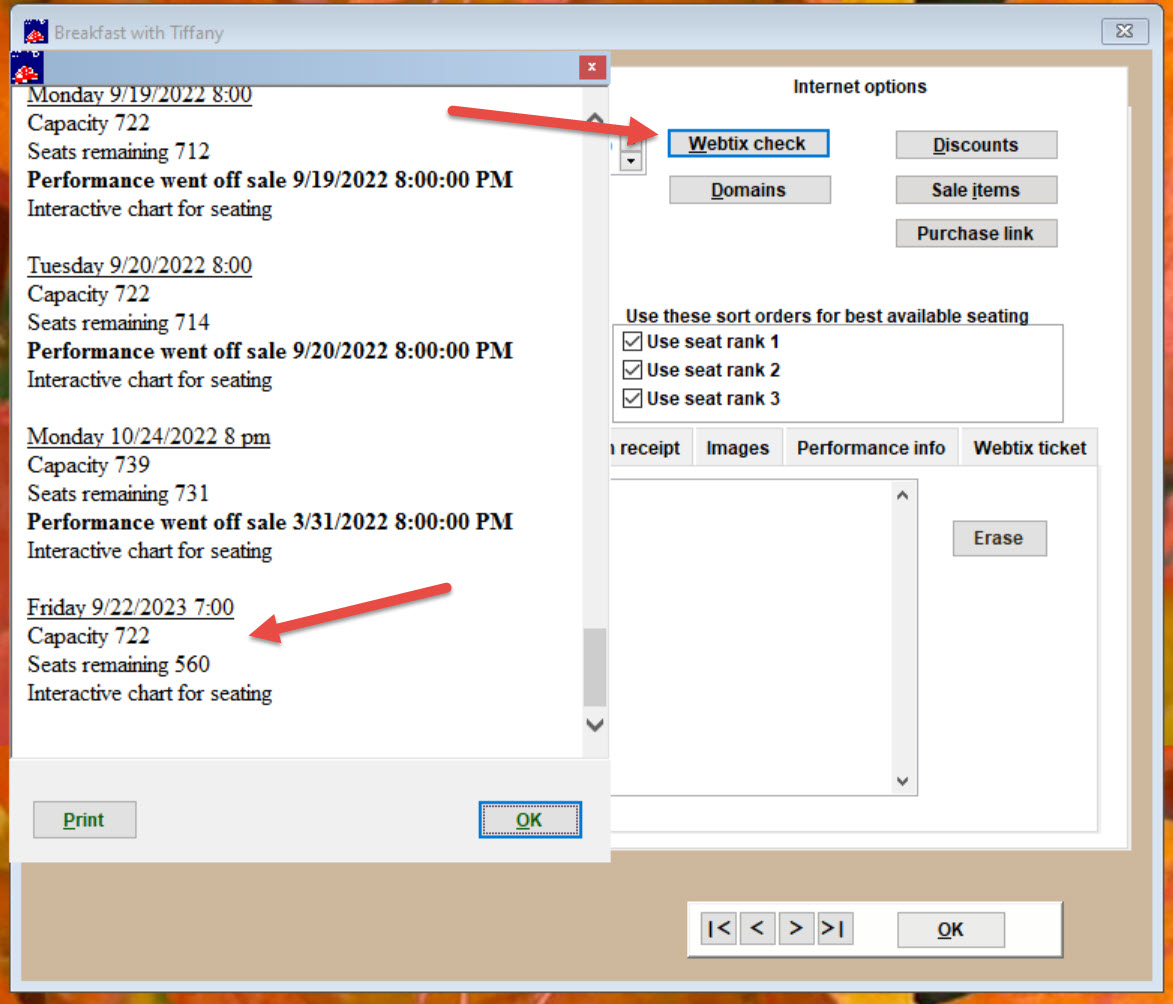 You can further customize how the show will look online by adding graphics and descriptions. Learn more here.
Click OK, then OK again to return to the Edit the show window.
Double-click on the performance date and new window will appear.
Go to the On & Off sale tab and make sure the Exclude from internet sales box is unchecked.
Your show will now appear on Webtix.