(Last Updated On: July 15, 2016)
Double click on the first seat you want to remove.
You will see the following screen, showing the data (row, section, seat number, etc.) for that seat.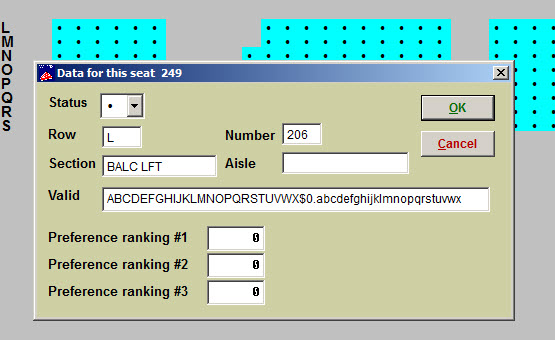 Remove all data from all fields.
The Data for this seat window should now be blank in all fields, as in the screen shot below.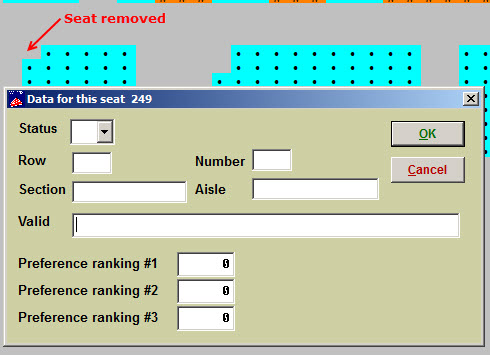 Click OK.
Once you've remove the data from all seats, close the plan.
Then close the Select a plan window.
Go back to Tools | Seating plans.
In the Select a plan window. Highlight your plan and click on the Settings tab.
You will see the total capacity of your plan after removing the seats.