(Last Updated On: March 24, 2016)
In Wintix, go to Report by show | Run of show.
Select the Just the Totals radio button and the Custom report format radio button.
Click on the down arrow and choose Prices format.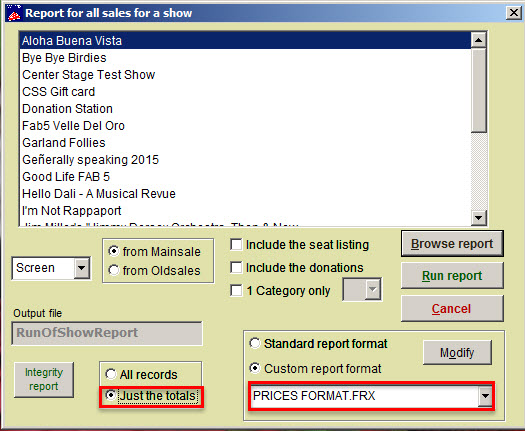 When you run the report and send it to screen, it looks like this.