(Last Updated On: January 5, 2016)
Did you know you can rotate text or images so they fit better on a ticket?
Go to File | Ticket setup.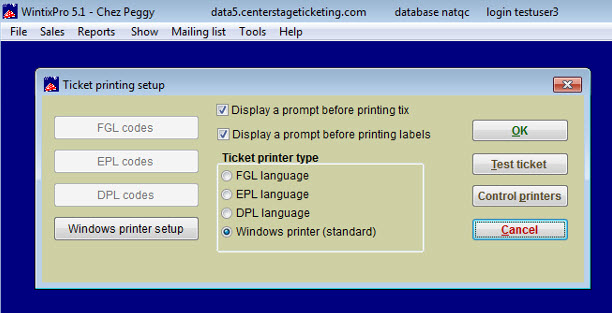 Click the Windows printer setup button.
Your label designer will open up to edit ticket format. It will look similar to this: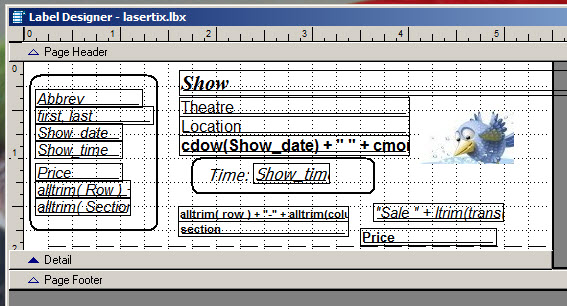 Double click in the area you wish to rotate. The Field Properties window will open.
Select the Advanced tab at the top right side of the window.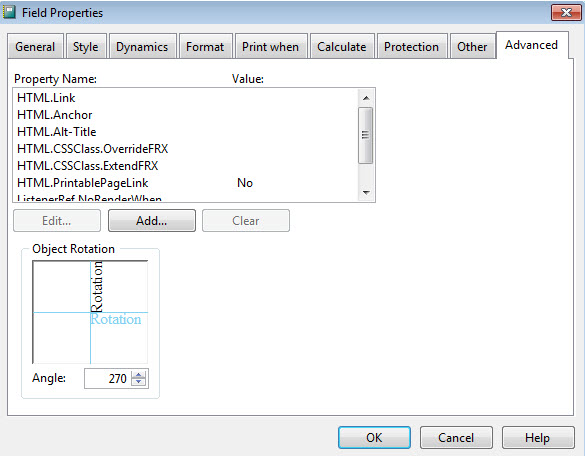 There are several ways to make the change:
Type in the degrees of the angle you wish -for example, if you want it to be read from bottom to top, your Angle would be 270.
You can also click the word Rotation in the box wherever you would like it.
The third way is to click the up and down arrows until you are satisfied with the placement.
You will need to print the ticket on ticket stock to see the rotation of the text.  Print Preview will not show the change.
PDF format of the tickets: