(Last Updated On: August 4, 2015)
If the sale doesn't go through, there will be no Webtix email notification nor will the box office receive any email notification. What does happen is if the credit card is invalid or is declined, the online patron will get an error message within the payment gateway – see screen shot below.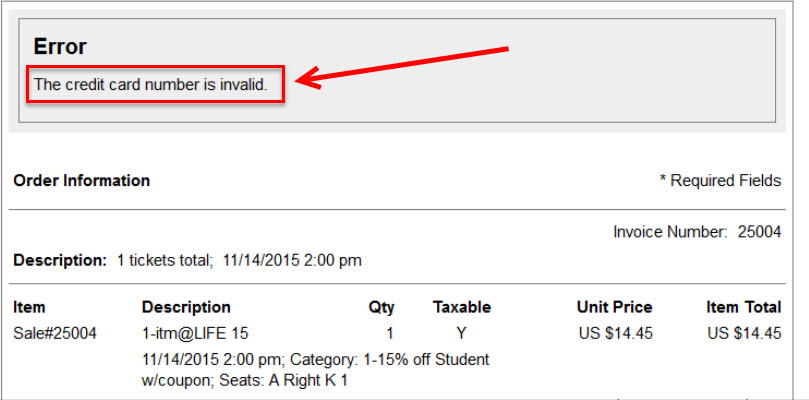 In this example, we entered an invalid credit card number and received the following error within the gateway. If the card is declined, the message will say "credit card declined."  At that point, the online patron can go back to your website or the Webtix shopping cart and try again and use another credit card.