(Last Updated On: August 11, 2015)
Login to your Webtix admin page. (If you don't remember your login info, please contact our support department.)
From the main menu, choose Report for a single performance.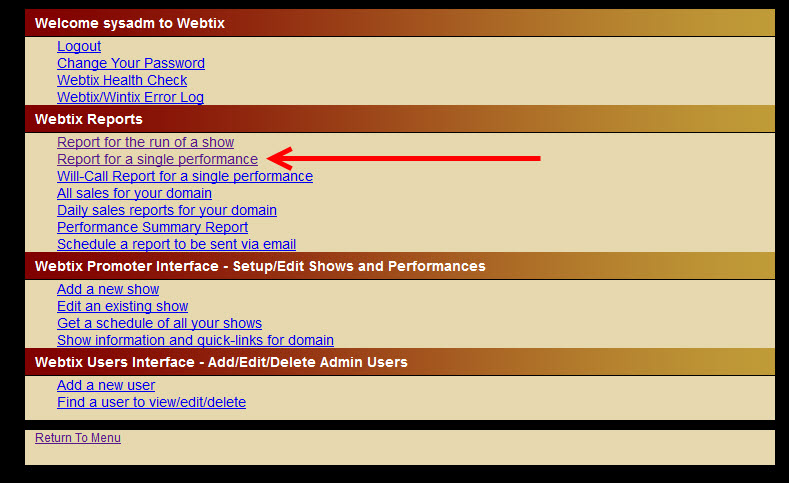 Select the show and performance
Check the Seating Chart box
Click the View the Performance Report button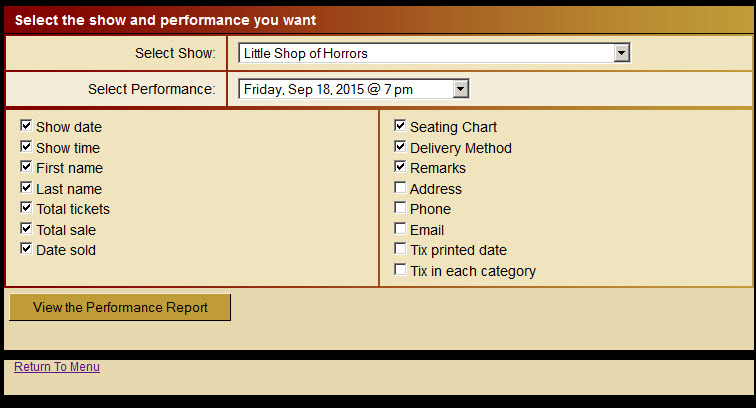 Your report will show all the seating charts attached to the performance.
Do a control-A, control-C and you can paste this report in a word processing program.