(Last Updated On: May 15, 2019)
Webtix will move patrons seat choices in order to prevent having one empty seat in the middle of a row.
If you do not wish Webtix to do this, you can change the settings by performance or globally (more on that after the screen shot).
To prevent Webtix moving seats by performance:
Go to Show | Edit a show | <double click on date>.
Click the Edit chartdata button.
Uncheck the Allow Webtix to move the seat choices radio button.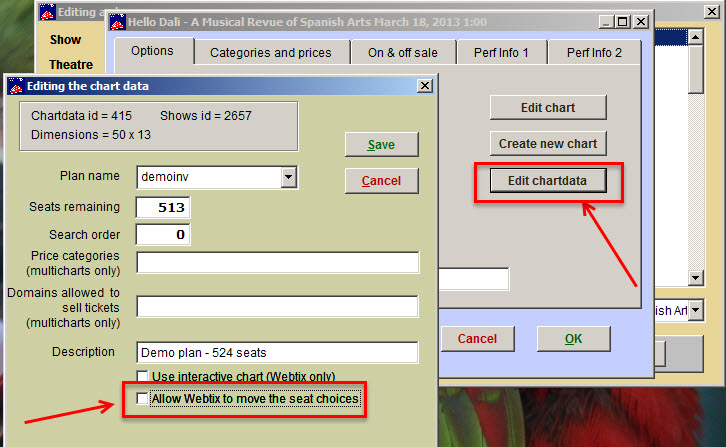 To change the setting globally, there are two ways to do it.
Go to Mailing list | Generate a mailing list | Export email | Edit the query tab.
Replace the text with update chartdata set moveseats = 0
You will see a window asking you to log in with the sysadm password. Click Yes.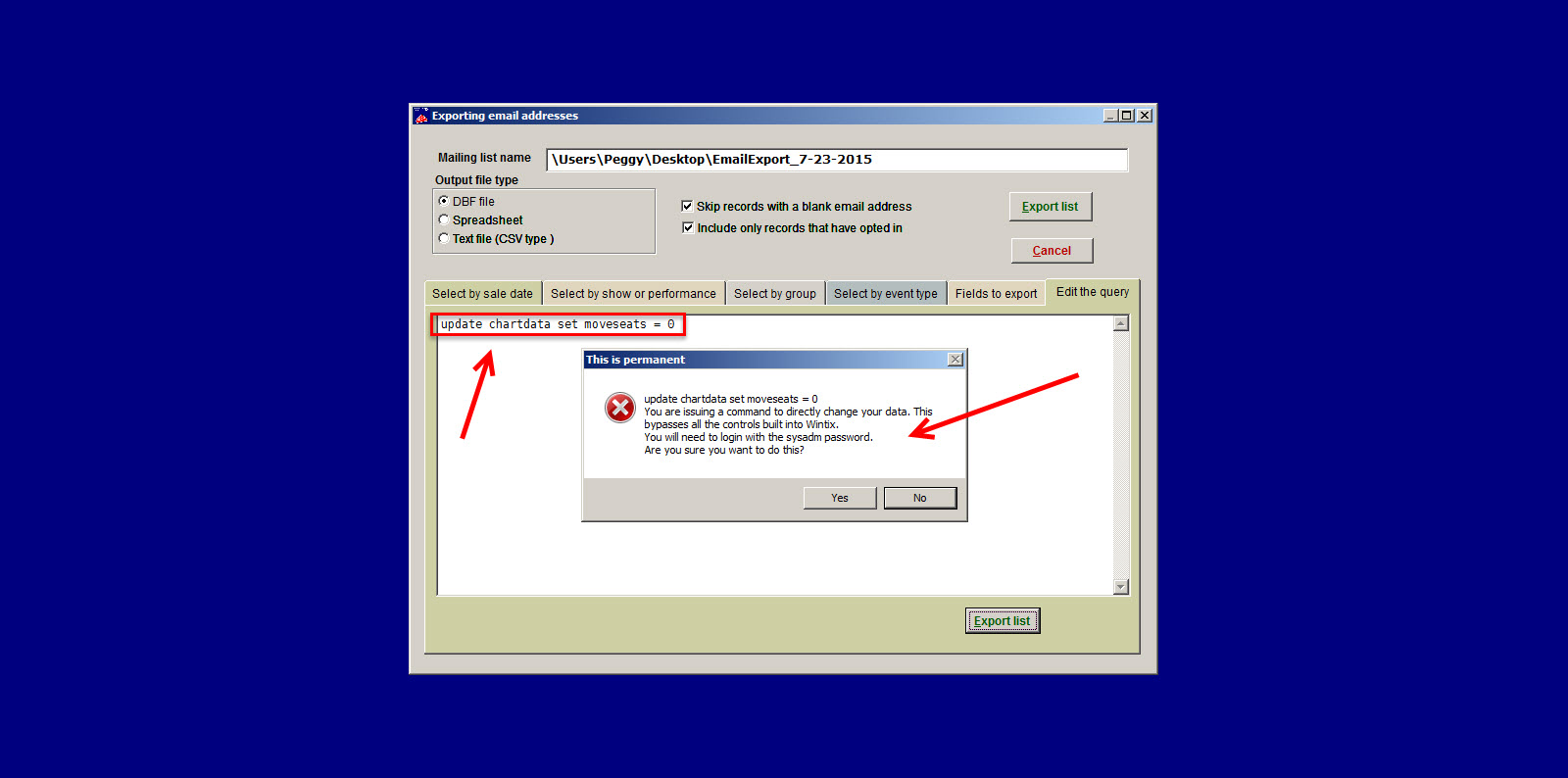 The second way to change the move seats setting globally is give an SQL command to update the entire table. This will take about half a second. The command is the same:
update chartdata set moveseats = 0
If you want, we can do that for you.