(Last Updated On: June 30, 2015)
A Wintix user had a show with a few dozen performances, but realized they hadn't attached a seating plan to each performance. To check performance by performance would be very time-consuming, but there is an easier way to determine which chart is attached to which performance.
This is also very useful information of different performances are happening at different venues or stages during the run of the show.
Go to Reports | By show | Performance summary
In Wintix 6, there are two new variables that give you added information to this report.
In this case, we are going to select Display the chart list.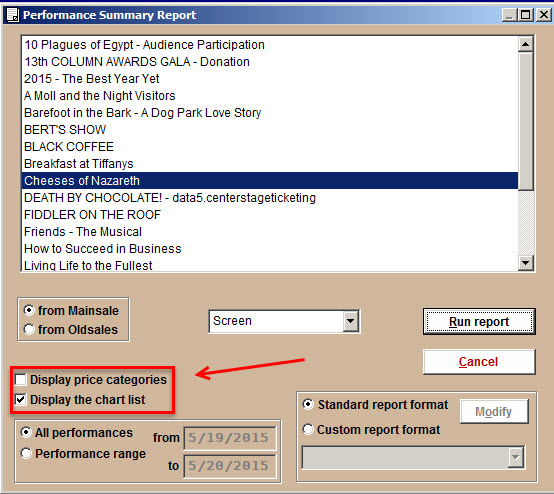 In this example, we can see that the seating chart "Main Auditorium w/ Sound Board" was mistakenly not attached to some of the performances. We can now go back to Edit the show and attach them.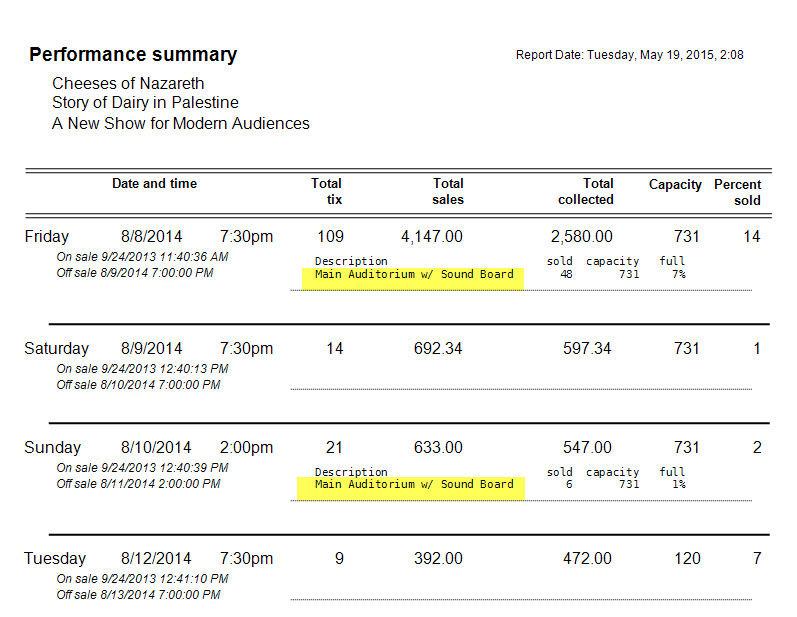 You can also choose to Display the price categories for each performance.