(Last Updated On: October 29, 2021)
Please post your ticketing and refund policy on your website. Your policy is not the responsibility of Center Stage Software.
There are a few things you can also do in Webtix to make sure the information is as prominent and clear as possible.
We can provide a link to your refund/ticketing/privacy/covid policies on the footer of your Webtix page. Contact Center Stage Software to add this.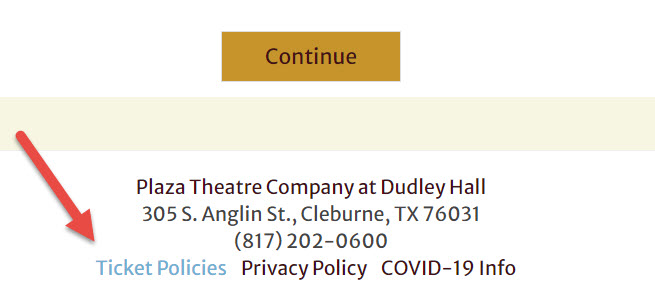 When people click on the text, they will be taken to the policies on your website.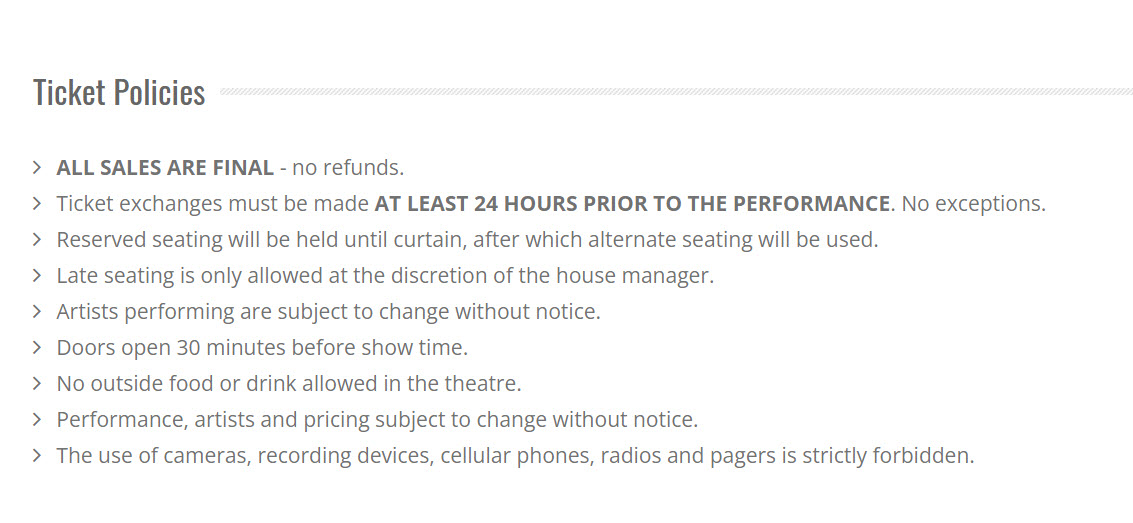 You can also add the information to your Show Info and Perf Info tabs in Wintix so they will appear online in Webtix
https://help.centerstage.com/2013/09/showinfo-show-info-and-perfinfo-perf-info/