(Last Updated On: March 31, 2015)
A Wintix user needed to know how to get a small marker symbol to appear on certain tickets. They give away "outreach" tickets through several local charities for use by their clients. These tickets are recorded in their system similar to a complimentary ticket ($0 ticket price and $0 service charge), but they are different from regular complimentary tickets in that they are paid for by sponsors.
These tickets need to appear identical to regular public price tickets so that there is no stigma in using them. However, they do want to track how many of these tickets actually get used, so that they can report this to the outreach sponsors. In this case, they have requested a small symbol (for example, a *) be printed on the outreach tickets only.
Here are the instructions (the technique is called "conditional printing"):
In Wintix, go to File | Label and receipt set up
Click on the Modify any label button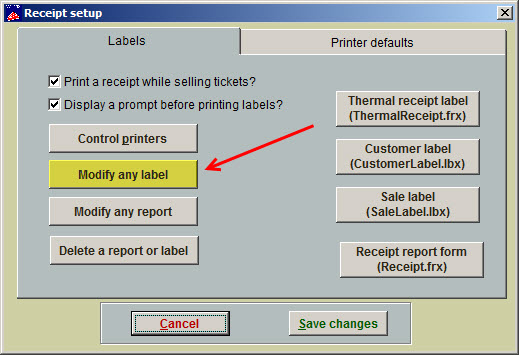 Your Tix7 folder will open. Click on the Tickets folder and find the form you want to modify.
When the Label designer window appears, select the letter "A" on the Report Controls window, so you can type text into the designer.

You are going to want to change the font size so the character is more visible. There are two ways to do that:
1. Look at the upper left navigation and go to Format | Font so you can adjust the font size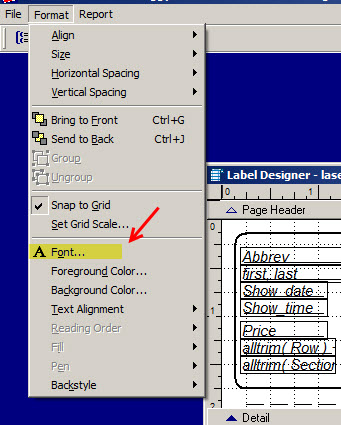 2. Double click on the label box (or right click and choose Properties)
That will bring up the Label Properties window
Click on the Style tab
Click on the ellipses button to the right of the Font field
That will allow you to change the font, the style, the size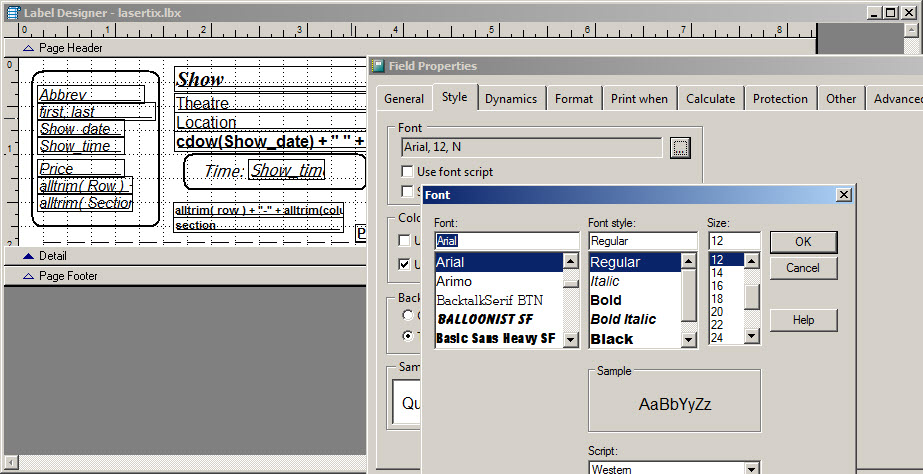 Close the Report Controls window, then right click on the field where you typed in your character and select Properties | Print when and type in the following (change the "*" to whatever you have input)